RIOS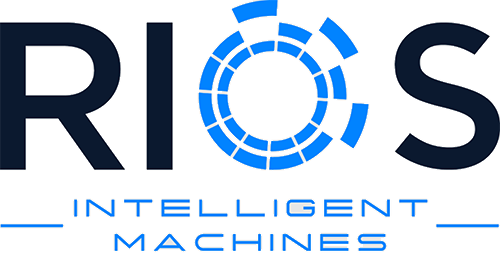 Found in Companies & Businesses, with a score of 23.26
March 30, 2021
Reinventing Factory Automation RIOS develops and deploys dexterous AI-powered robots to factory assembly lines and warehouses to help global customers automate their supply chain or logistics operations. We've developed a first-of-its-kind haptic intelligence platform for robots – this enables our robot to handle hard-to-automate tasks that typically require human-level-dexterity and involve manipulating thousands of SKUs. Our robots possess higher levels of dexterity, cognitive skills, and autonomy than today's robots and operate in unstructured environments.
Sponsored Content
Colleges Work with RIOS to Design Curriculum for Future Skilled Technicians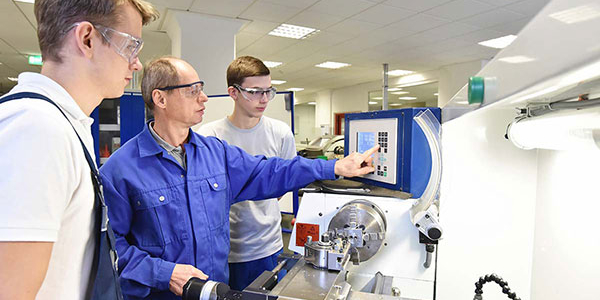 Found in News & Content, with a score of 7.06
September 01, 2021
…Robotic solutions, such as those developed by RIOS, integrate within manufacturing and assembly operations, and serve organizations of all sizes, most favorably, small and medium-size manufacturers. Programs such as RaaS, Robots-as-a-Service, rapidly integrate within operations and allow funding for automation without financial barriers. As automation becomes more prevalent, companies need a new breed of upskilled technicians to work on robotic workcells. Technicians will need to operate and repair robotic systems, have advanced troubleshooting skills, and basic software knowledge. Forward-thinking community…
9 Robotics and AI Companies Make Futurology List of 101 Silicon Valley Innovators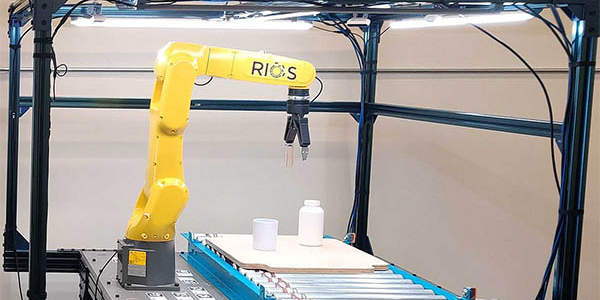 Found in News & Content, with a score of 4.12
September 02, 2021
…Companies." Among them were startups such as RIOS Corp., which is developing automation for tasks that typically require human-level dexterity. "We're honored to be recognized," stated Kelly Kamlanger, senior director of marketing at RIOS. "Both robotics and AI are extremely competitive as well as collaborative, and it's great to be registered among one's peers." "These startups and companies are taking a variety of approaches to innovating the artificial intelligence industry, but are all exceptional companies well worth a follow," said…
Sponsored Content
Automating the 'Last Mile' in Factories with Dexterous AI-Powered Robots
Found in News & Content, with a score of 3.77
September 10, 2021
…world develop such fullstack AI-powered robots — RIOS is one of them. These next-generation robots have perception systems (vision) based on deep learning allowing them to learn and recognize objects. They also possess a centralized intelligence (brain) underpinned by AI, enabling them to execute specific tasks in different environments. RIOS' DX-1 robots additionally possess a first-of-its-kind haptic intelligence platform (touch) that enable them to have a human-level sense of touch and possess practically all the capabilities of a human hand…
Sponsored Content
Scaling for Robot Intelligence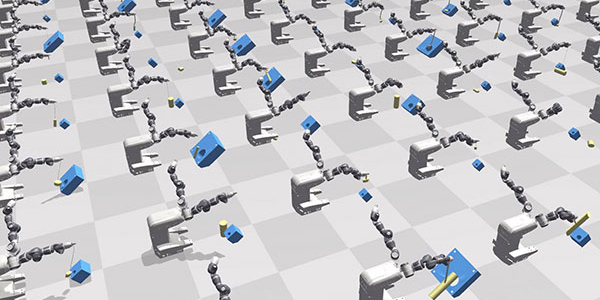 Found in News & Content, with a score of 2.19
April 08, 2021
…theory is aligned with our premise at RIOS that advancing the capabilities of robots is heavily dependent on both specialized hardware and software that must coevolve. Today, we are reaching an inflection point, and there is a monumental opportunity to develop custom hardware and software systems that enable robots to take on increasingly open-ended tasks without the need of reprogramming for each new instruction. We can do this by taking the lessons of the internet to apply data at scale…
Sponsored Content
Robotic Automation Can Create Efficiencies During Critical Peak Season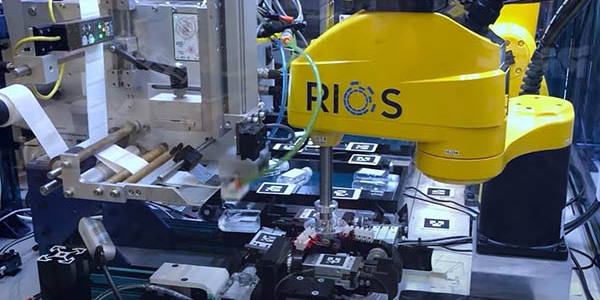 Found in News & Content, with a score of 2.09
December 17, 2021
…and promising solutions to warehouse and production problems from a labor shortages. Companies such as RIOS are leading the way with RaaS through a subscription-based program, which eliminates a CapEx purchase. RIOS robotic workcells can help operations in three ways: production, quality control, and end-of-line packing. The company's systems offer viable opportunities for retail operations, fulfillment, and manufacturing facilities to revitalize their operations to meet customer demands with accuracy and speed, especially during peak season.
Sponsored Content
Eight Emerging Themes In Robotics and Automation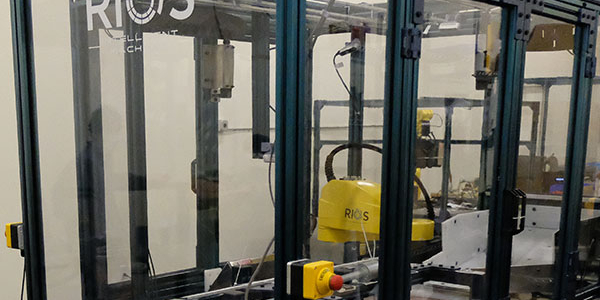 Found in News & Content, with a score of 1.57
August 01, 2021
…in the robotics space were aligned with RIOS' thesis on manufacturing and automation (i.e., our vision on how the world will evolve). Here are some of the themes that we've predicted and are now seeing unfolding: Small and medium-sized businesses (SMBs) are adopting automation at a faster pace SMBs have real paint points — they're being hit from all angles: labor shortage, labor turnover, minimum-wage hikes, and the pandemic. They also have less of a cushion to deal with all…
Hit Promotional Products Integrates Robotic Workcells for Packaging Automation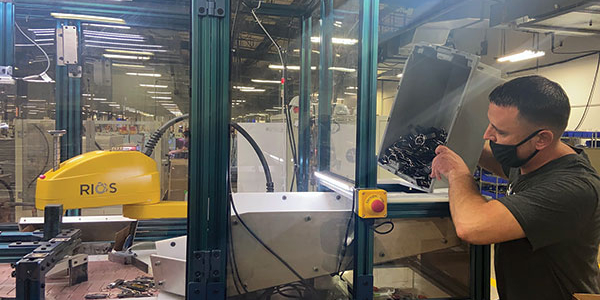 Found in News & Content, with a score of 1.55
December 05, 2021
…Upon identifying these objectives, the manufacturer selected RIOS Intelligent Machines as a strategic partner. RaaS enables affordable, faster fulfillment Hit's team members, along with its technology partners, worked with the robotics hardware and software developer to co-create custom workcells that use robots to decrease order-fulfillment time. The manufacturer took advantage of a robots-as-a-service (RaaS) model to support its operational goals. Instead of traditional capital equipment expenses, or capex, RaaS provides a monthly service platform as an alternative financing option. It…
Sponsored Content
Why the U.S. Infrastructure Bill Must Respond to China's Investment in High-Tech Manufacturing and Robotics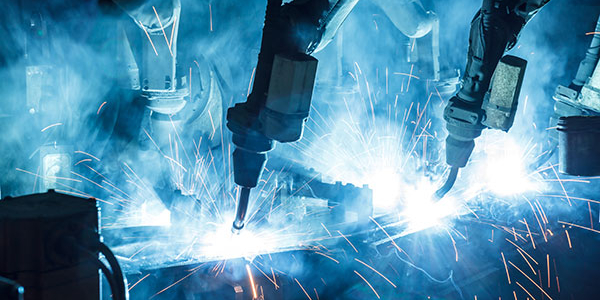 Found in News & Content, with a score of 1.54
June 15, 2021
…offering lavish financial support and generous incentives. RIOS was among the companies that were offered deals to expand in China but received no such offer from our own government. RIOS remains patriotic and did not take the deal from China. Today, we're proud, as Americans, that the U.S. Senate is passing a huge industrial policy bill to counter the threat from China. Both parties are agreeing to invest in semiconductor manufacturing, AI research, robotics, and quantum computing, as well as…
Sponsored Content
Future Trends for Robotics and Automation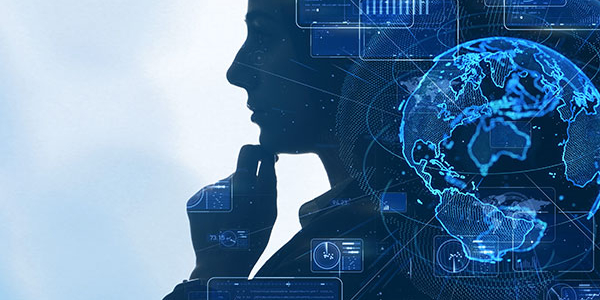 Found in News & Content, with a score of 1.22
April 05, 2021
…is essentially what we've done by founding RIOS two years ago. We've articulated a thesis on how the future would unfold in the robotics space in the coming years, and how we should architect a world-changing company to truly make an impact in the world. Two years ago, we made the following predictions below to investors. As with all predictions, there were way more disbelievers than believers. We've seen our vision of the future come to life this year, and…
Sponsored Content
Why Consumers Might Care About AI-Powered Robots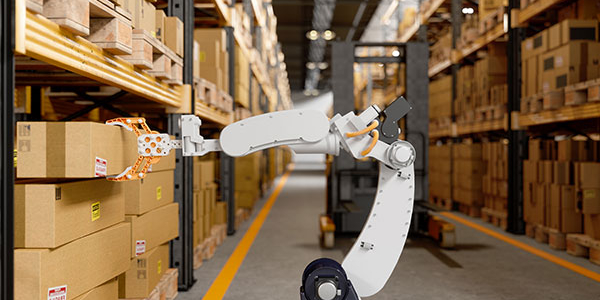 Found in News & Content, with a score of 0.75
April 09, 2021
…be fully staffed, like those belonging to RIOS customers. These smart robots are able to see items and decide how to interact with them to successfully place them in polybags that will later be mailed to customers. Every day, innovative companies like these know one certainty- a smart robot will be available to complete a task and because of it, a customer will receive an order, an item that has been carefully placed in a mailer bag by a robot.…
The Future of Freight: Einride Unveils New Driverless Vehicles for Autonomous Freight Hauling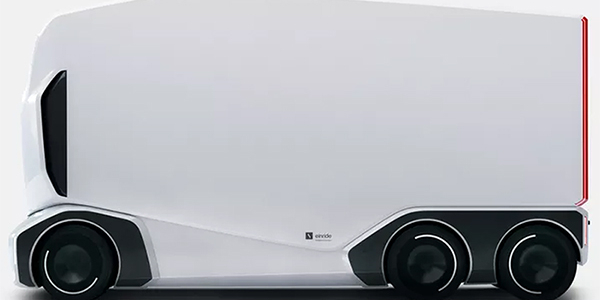 Found in News & Content, with a score of 0.23
October 09, 2020
…deliveries in Nevada and Colorado in 2017. Rio Tinto has 73 autonomous mining trucks hauling iron ore 24 hours a day in Australia. Europe saw its first convoys of self-driving trucks cross the continent in 2016. In 2016 Uber bought the self-driving truck company, Otto, for $680 million and now employs 500 engineers to perfect the technology. Google spun off its self-driving car company Waymo, which is working on self-driving trucks with the big truck manufacturers Daimler and Volvo. Switching…