Ricoh, 6 River Systems to Jointly Provide Tech Support to Fulfillment Centers Across the U.S.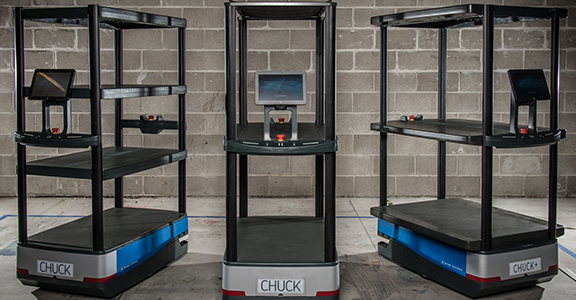 Found in News & Content, with a score of 0.90
January 12, 2022
…including Lockheed Martin, CSAT Solutions, ACT Fulfillment, DHL, GXO Logistics, and Office Depot. RICOH Service Advantage to support 6RS robots 6 River Systems said its software and Chuck robots empower warehouse associates to work faster and more efficiently, improving uptime. Ricoh said it will provide expert technical and customer support through RICOH Service Advantage, whose infrastructure will enable 6 River systems to continue expanding quickly across the U.S. Ricoh's certified technicians will work alongside 6 River Systems' engineers to support…
Robotics Advancements Promise Bright Future for Supply Chains Beyond COVID Challenges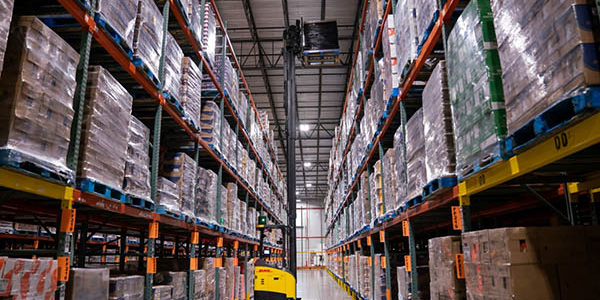 Found in News & Content, with a score of 0.90
January 09, 2022
…Automated forklifts are one promising technology, and DHL Supply Chain is aiming to automate a third of its 20,000 pieces of equipment globally, according to Markus Voss, global chief information officer and chief operating officer at the company. Seegrid's Palion Lift AMR is its first autonomous lift truck. The company claimed is the only one with 3D perception accessible in the market. The Palion Lift AMR will provide 360-degree safety for "effortless" vertical movements and can be reliable for self-navigation…
DHL Supply Chain to Integrate TuSimple Autonomous Trucks Into Global Operations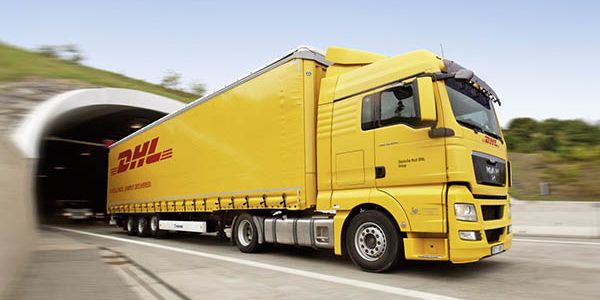 Found in News & Content, with a score of 13.01
December 21, 2021
…last week said it has partnered with DHL Supply Chain to adopt, integrate, and scale TuSimple's autonomous trucking technology into DHL's global logistics operations. "Partnering with leading-edge technology companies is foundational to our digital transformation strategy, and TuSimple will play a key role in supporting our adoption of next wave transportation solutions," said Jim Monkmeyer, president of transportation at DHL Supply Chain. "We share TuSimple's vision of utilizing efficiencies to drive a more sustainable future and have been encouraged by…
Ottonomy Expands Service Robot Rollout at CVG Airport for Contactless Deliveries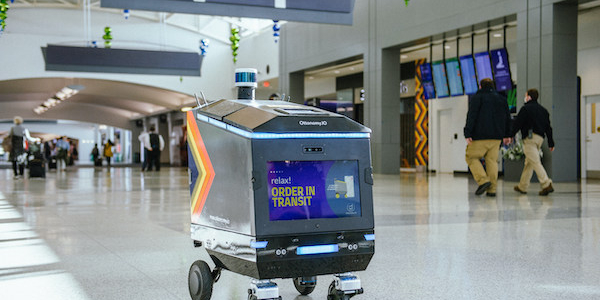 Found in News & Content, with a score of 0.90
December 19, 2021
…Amazon Air's primary U.S. Hub and the DHL Express Global Superhub. The original pilot of Ottobots at CVG started running in late 2020. The partners gathered feedback from participating passengers including details on the experience, cost, and desire to have autonomous delivery in airports. These live robot deliveries will gather additional research to further develop the program and user experience. More Ottobots roll out for the holidays at CVG Officially launched for the holiday travel season. Passengers can now order…
GXO Logistics Says 6RS Multi-Tiered Collaborative Mobile Robot Is an Industry First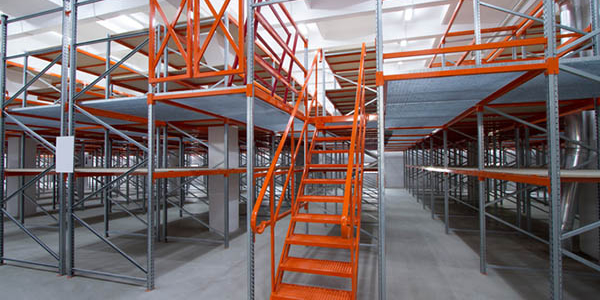 Found in News & Content, with a score of 1.02
December 14, 2021
…fulfilling millions of units each week for companies including Lockheed Martin, CSAT Solutions, ACT Fulfillment, DHL, XPO Logistics, and Office Depot.
ForwardX Robotics Raises $31M to Bring More Autonomous Mobile Robots to the U.S.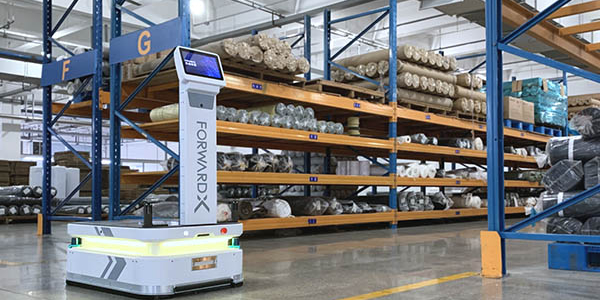 Found in News & Content, with a score of 0.61
December 14, 2021
…deployed ForwardX's AMRs, including JD Logistics, SF DHL Supply Chain China, TCL Electronics, ITOCHU Logistics China, and Dongfeng Motor Corp. The company also stated that it was a core provider for the world's first 5G-enabled AMR deployment after its award-winning project with TCL Electronics. Source: ForwardX Robotics Investors expect growth in robotics, 5G Taikang Life Insurance led ForwardX's initial Series C round, with contributions from Qualcomm Ventures and Starlight Capital. Only seven months after the closure of its $63 million…
FLOW 2021 Recap: Leading the Conversation on Today's Logistics Realities and the Future of Fulfillment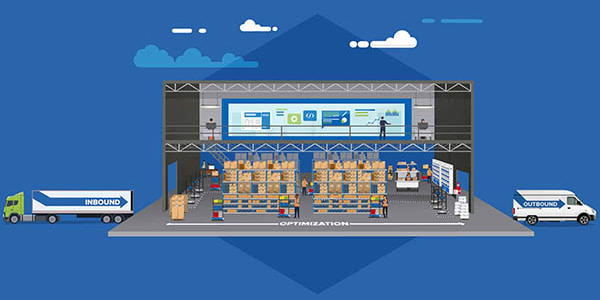 Found in News & Content, with a score of 1.81
November 10, 2021
…horizon. Thierry Driesens, digital transformation officer at DHL; Jeremy Bodenhamer, co-founder and co-CEO of ShipHawk and author of Adapt or Die; and Larry Emmert, vice president of operations at Legend Valve, were panelists for "The Future of Work: Human and Robot Collaboration," a session covering the progress of technologically influenced labor. Attendees were also able to hear from Jerome Dubois, co-founder and co-CEO of 6 River Systems, and Gillian Hawkes, vice president of product at 6RS, about how the company's…
HAI Robotics and Invar Partner to Expand Supply Chain Robotics Global Presence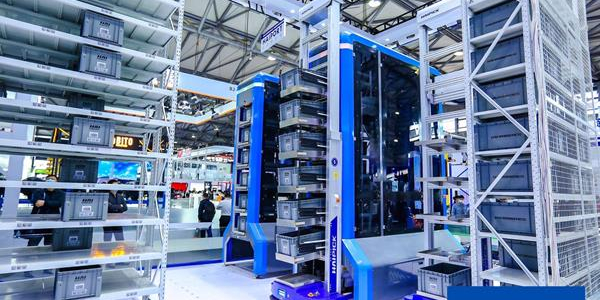 Found in News & Content, with a score of 0.81
November 05, 2021
…projects worldwide. Some notable overseas customers include DHL Supply Chain, Phillips, Booktopia, GE, and HP. Also at CeMAT Asia, HAI Robotics announced its HAIPORT system, an automatic case-loading port that loads and unloads cases simultaneously. Invar widens reach of warehouse automation Invar also has an extensive network of global customers and has been recognized for its WMS and automation integration capabilities. "These are exciting times; robotics has transformed automation in the warehouse," said Craig Whitehouse, managing director of Invar Integration.…
HARTING Distribution Center in Germany Showcases Warehouse Automation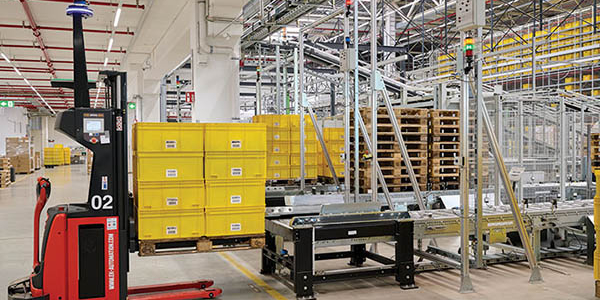 Found in News & Content, with a score of 0.15
October 19, 2021
…sorter and conveyor system to which delivery channel—DHL, FedEx, UPS, etc.—the package is destined for. The system also checks the weight of the package and prints any shipping and content labels that are required. Finally, labels are scanned and checked for readability. Conveyors are not fixed. They can be re-assigned based on availability. Once shipping labels have been prepared and the weight has been checked, the package is conveyed to a palletizing and shrink wrap area. From there, it is…
DHL and Geek+ to Showcase Robotics, 'Warehouse of the Future' in Asia Pacific Innovation Center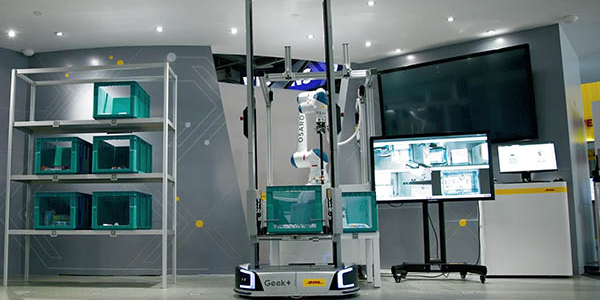 Found in News & Content, with a score of 9.05
October 18, 2021
…today announced that it is collaborating with DHL International GmbH for DHL's Asia-Pacific Innovation Center. Located in Singapore, the center will be home to a "Warehouse of the Future" exhibit that showcases automated and integrated e-commerce offerings, said the companies. The partners said the project reflects their shared values and will help accelerate innovation and educate supply chain leaders on the opportunities presented by automation. "This project not only marks a new milestone for the logistics and supply chain industry,…
Dexterity Obtains $140M in Series B Funding for Supply Chain Robotics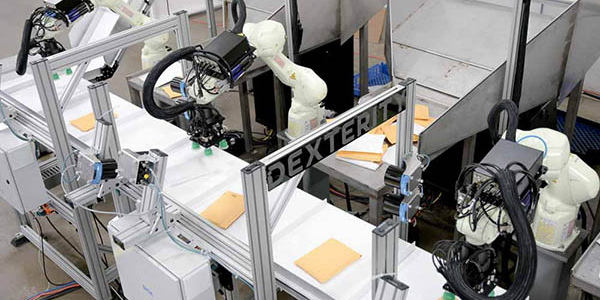 Found in News & Content, with a score of 0.89
October 13, 2021
…of 3PL (third-party logistics) and parcel delivery sales after years at both Quiet Logistics and DHL. Dexterity has also hired Michael Perry from Boston Dynamics and DJI as its first vice president of marketing. Cliff Kalinowski joined as head of service operations from Mainspring Energy, and Andrew Heck from Morgan Stanley has become head of strategic finance. Sumit Chopra, new head of software support, came from Cisco and Amazon Web Services. Dexterity is currently working with customers across North America…
Mech-Mind Robotics Closes $155M Series C Funding for Robotic Vision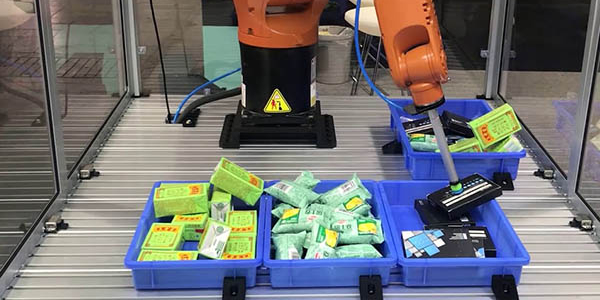 Found in News & Content, with a score of 1.88
September 29, 2021
…such as automotive, home appliance, food and beverage, and pharmacy. The company's customers include BMW, DHL, Honeywell, Siemens, and Yaskawa.
Page 1 of 6 pages.