Hyundai and Boston Dynamics Discuss Metamobility Concept at CES 2022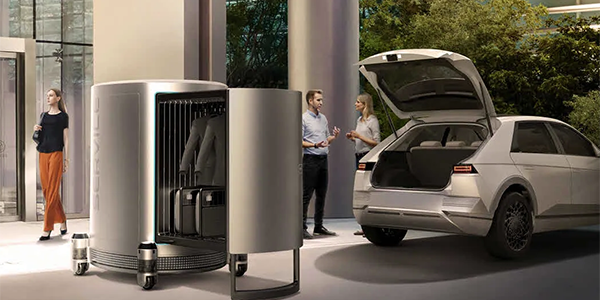 Found in News & Content, with a score of 10.28
January 06, 2022
…with Motional Inc. on the IONIQ 5 robotaxi. Boston Dynamics, Hyundai envision collaborative future Boston Dynamics, which Hyundai acquired last year, demonstrated its Spot quadruped robot and Atlas humanoid robot at CES 2022. Spot can collect data for inspection, construction, and security, and Atlas has demonstrated human-level agility. Hyundai showed Spot working with Logistics Mobility for last-mile delivery. Waltham, Mass.-based Boston Dynamics is also developing the Stretch robotic arm for palletizing and depalletizing. Hyundai and Boston Dynamics are already taking…
BYD and Momenta Create DiPi Intelligent Mobility Joint Venture for Autonomous Driving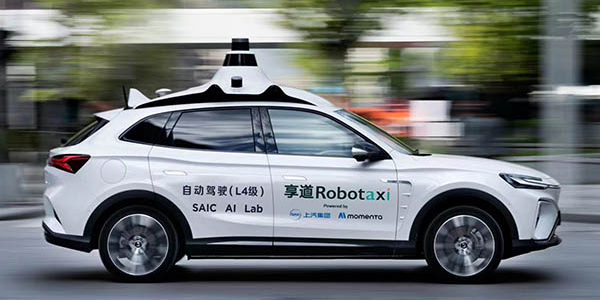 Found in News & Content, with a score of 22.24
December 27, 2021
…MSD (Momenta Self-Driving) system targeting full autonomy. Last month, Chinese automotive manufacturer SAIC began testing robotaxis in Shanghai with Momenta's technology.
Hyundai to Present Future Vision for Robotics and Metaverse at CES 2022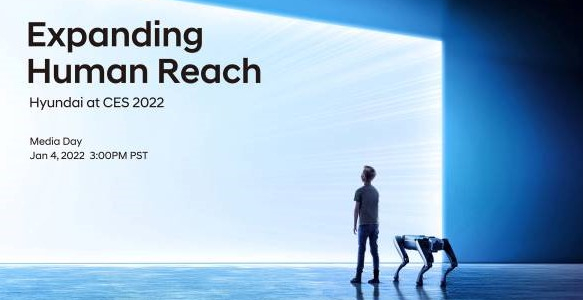 Found in News & Content, with a score of 19.92
December 23, 2021
…vehicle developer Motional, which plans to provide robotaxi services with Lyft in Las Vegas in 2023. Hyundai to share vision of virtual world plus robots Under its theme of "Expanding Human Reach," Hyundai Motor said it will share its vision of how robotics will "complete the metaverse by connecting the virtual world with reality as a medium and eventually overcome the physical limitations of movement regarding time and space." The company will also exhibit its robot product lineup, including the…
AutoX Builds First Production Line in China Dedicated to Level 4 Autonomous RoboTaxis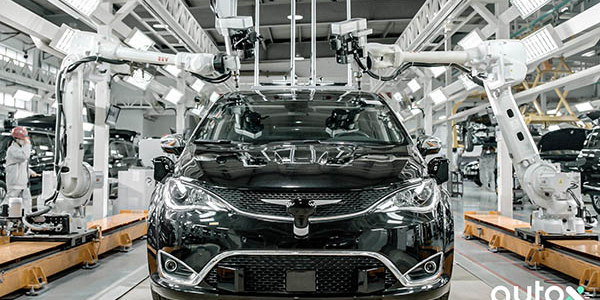 Found in News & Content, with a score of 94.29
December 21, 2021
…robotic taxicabs. The company said fleets of RoboTaxis equipped with its Gen5 system are already rolling off the line and getting ready to hit the road. Founded in 2016, AutoX has been developing SAE Level 4 autonomous vehicles with the mission of "democratizing autonomy." The Shenzhen, China-based company has 12 offices and five research and development centers worldwide. Its backers include Alibaba Group Holding Ltd. In January, AutoX launched what it said was the world's first (after Waymo) and China's…
Motional to Provide Robotaxis for Uber Eats to Meal Deliveries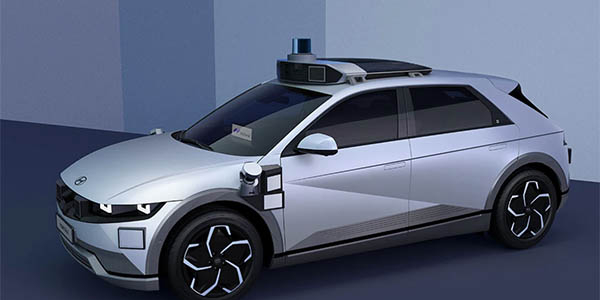 Found in News & Content, with a score of 64.72
December 16, 2021
…expectations." Uber Eats to use IONIQ 5-based robotaxis San Francisco-based Uber Eats said it uses Uber Technology Inc.'s mobile technology and logistics experience to partner with 780,000 restaurants and merchants in more than 6,000+ cities globally, while keeping average wait time under 30 minutes. It delivers meals, groceries, and alcohol, among other goods. Founded in 2020 as a joint venture between Hyundai Motor Group and Aptiv, Motional is developing robotic taxicabs. The Boston-based startup said its partnership with Uber will…
Apex.AI Raises Series B Round for ROS Based Autonomous Vehicle Operating System
Found in News & Content, with a score of 19.16
December 14, 2021
…gateways for vehicles." "There's also interest in robotaxis," Becker said. "Robotaxi companies focus on very narrow vertical integration, but most established automotive companies understand that they need to address many different use cases." "The full stack is hard, so it's better to slice up the problem. It's feasible depending on how you define the problem—driving cross-country in all weather is years out, but only driving in highways or premapped environments is something that can be solved within a reasonable time,"…
AutoX Operates Fully Driverless Robotaxi Service, Covering 65 Square Miles of Shenzhen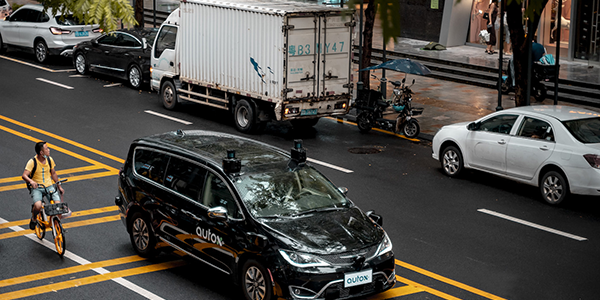 Found in News & Content, with a score of 105.72
November 16, 2021
…only company in China operating a self-driving robotaxi service on public roads without safety drivers. It added that it was the second company to obtain a permit from the California Department of Motor Vehicles to operate a fully driverless robotaxi fleet. The company said it has deployed more than 100 robotaxis in Shenzhen, Shanghai, and other Chinese cities. In January, AutoX launched the world's second (after Waymo) and China's first fully driverless robotaxi service that is open to the public.…
Motional and Lyft Plan to Launch Las Vegas Driverless Ride-Hailing Service in 2023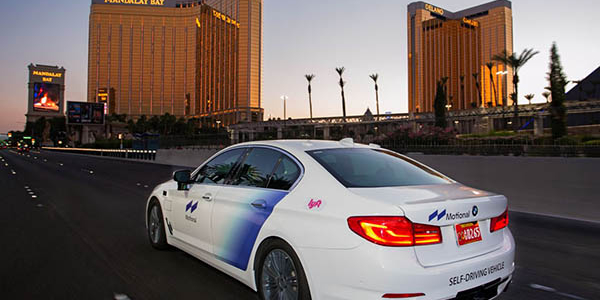 Found in News & Content, with a score of 74.52
November 09, 2021
…in 2023. Motional's all-electric Hyundai IONIQ 5 robotaxis will be available on the Lyft app. Motional and Lyft announced their partnership last year and claimed that their service will be the first time fully autonomous vehicles will be available to the public. "The 2023 deployment represents a significant expansion," said the companies, which plan to scale and launch robotaxis in multiple markets. "Motional and Lyft pioneered collaboration between the ride-hail and driverless industries, and [they] are now laying the foundation…
Perrone Robotics to Use Ouster Lidar in Scaling Autonomous Vehicle Deployments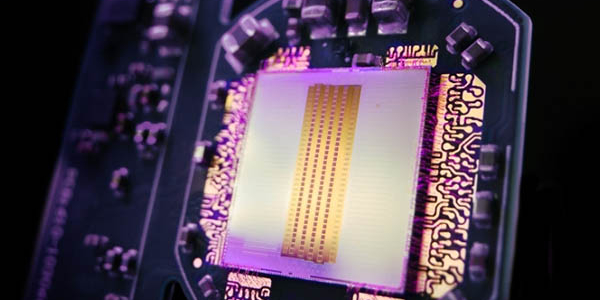 Found in News & Content, with a score of 12.66
October 31, 2021
…technology officer of Ouster. "Whether it's a robotaxi driving on a foggy morning, an excavator operating in a dusty construction zone, or a last-mile delivery robot navigating through a steam vent on a NYC sidewalk, our sensors must not only be mechanically reliable and robust, but also reliably output high-quality data." "With the new L2X chip, Ouster has achieved another key milestone on its product roadmap with the ability to reliably detect objects behind obscurants," he said. "We designed the…
Arbe Robotics Completes SPAC Merger, to Be First Publicly Listed Automotive Imaging Radar Firm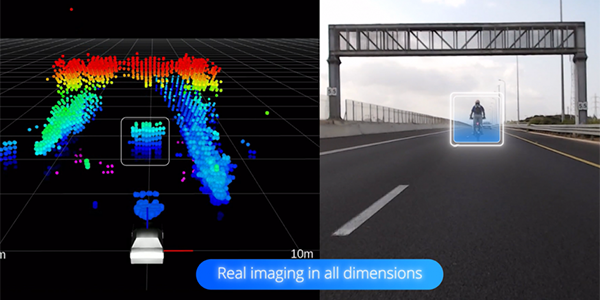 Found in News & Content, with a score of 15.70
October 07, 2021
…to supply radar for its Level 4 robotaxis. Arbe to receive $118M in SPAC deal Industrial Tech Acquisitions (ITAC) shareholders approved the business combination with Arbe at a special meeting on Oct. 5. The SPAC is sponsored by Texas Ventures. "I am excited to complete this deal and look forward to working with the entire Arbe team as they continue to pave the way to full autonomous driving," said Scott Crist, chairman and CEO of ITAC. "Arbe's game-changing technology is…
DeepRoute.ai Closes $300M Series B Funding, Plans to Scale Urban Logistics and Fleet Operation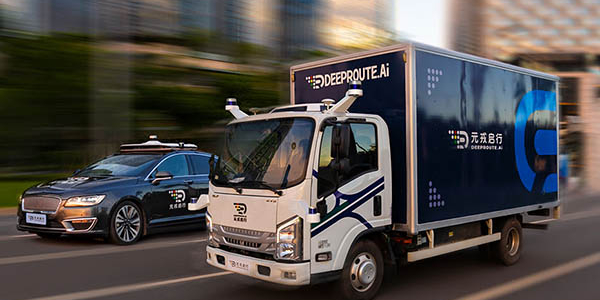 Found in News & Content, with a score of 50.34
September 14, 2021
…DeepRoute.ai team is excited to bring more robotaxis to the streets and expand to urban logistics. We are excited for the future of autonomous vehicles and the positive societal impact we will have." DeepRoute.ai expanding fleet DeepRoute.ai said its team includes leading experts from Ford, Google, Intel, Microsoft, and other innovators. The company's Chinese headquarters are in Shenzhen and U.S. headquarters are in Fremont, Calif. It claimed that it was the first company to be granted a permit to operate…
Motional and Hyundai Unveil IONIQ 5 Driverless Robotaxi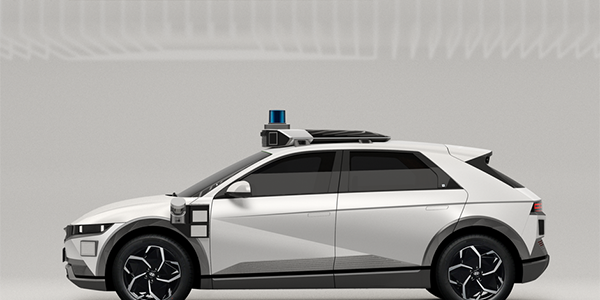 Found in News & Content, with a score of 86.95
August 31, 2021
…which launched last year, the IONIQ 5 robotaxi is an SAE Level 4 autonomous vehicle that can safely operate without a driver. The robotaxi will have zero tailpipe emissions, and the combination of electrification and autonomy could make transportation smarter, safer, and more sustainable, claimed the companies. "This robotaxi represents Motional's vision of a driverless future becoming a reality," stated Karl Iagnemma, president and CEO of Motional. "Through our strategic partnership with Hyundai Motor Group and Aptiv, we have unparalleled…
Page 1 of 3 pages.