Sponsored Content
Looming Holiday Season Set to Disrupt an Already Constrained Supply Chain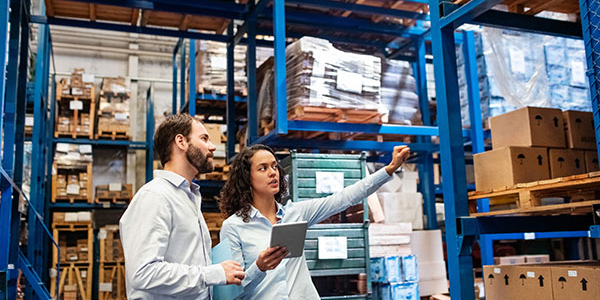 Found in News & Content, with a score of 15.04
November 30, 2021
…limited with production setbacks. Amazon has increased capacity and demand planning to balance its customers' needs with any possible occurrence of a supply chain disruption. In order to maintain its two-day delivery process, Amazon has prepared for the holidays with more planes, trucks, ships, vans, and added port capacity. Although…
Amazon Web Services Offers AWS IoT RoboRunner for Fleets, Teams With MassRobotics for Startup Accelerator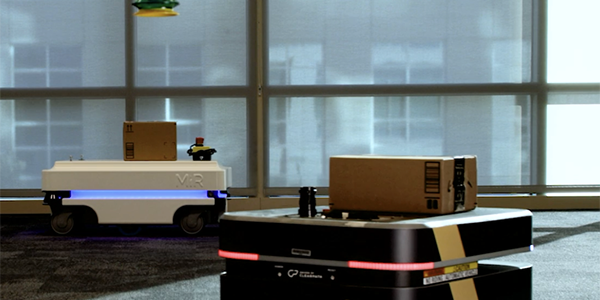 Found in News & Content, with a score of 17.11
November 29, 2021
…this week's re:Invent event, Amazon Web Services has announced the launch of AWS IoT RoboRunner, a new service intended to make it easier for companies to build and deploy applications for robotic fleets. The unit of Amazon.com Inc. also announced the AWS Robotics Startup Accelerator in partnership with MassRobotics. AWS…
Nimble Robotics Says Its Picking Robots Have Picked More Than 15M Objects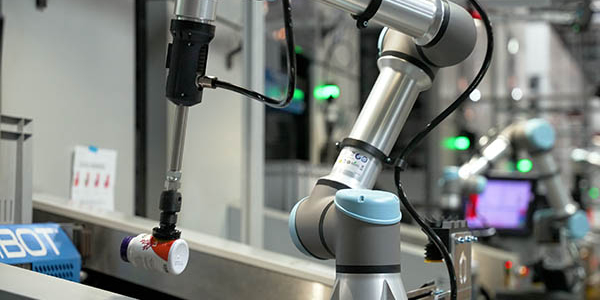 Found in News & Content, with a score of 5.36
November 25, 2021
…and fulfillment experience at Amazon, iHerb and other retail companies, I've worked with a lot of technology teams, and the Nimble team is the most impressive robotics team I've ever worked with," said Jonathan Styles, director of continuous improvement-lean at iHerb. "They are bringing to market bleeding-edge technology and solving…
PickNik Robotics Offers Beta of MoveIt Studio for Managing Robot Arms in Challenging Environments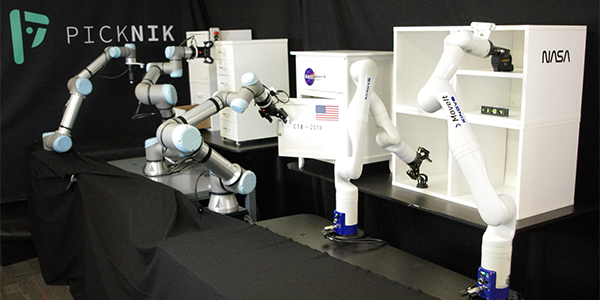 Found in News & Content, with a score of 6.95
November 17, 2021
…Organizations such as NASA, Amazon, Formant, and Kindred have partnered with the company to develop robotics applications. PickNik leads MoveIt development PickNik Robotics also leads the development of the open-source MoveIt project, a widely used framework within the Robot Operating System (ROS). Companies and academics use the motion-planning software to…
Robotics' Second Wave Relies on Software and Integration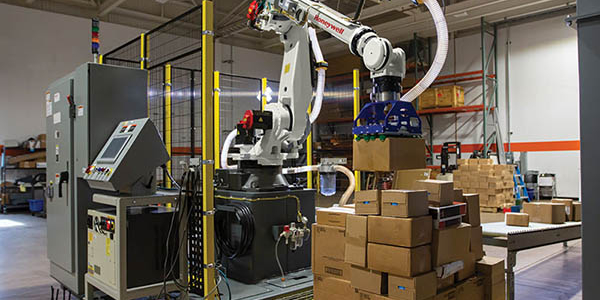 Found in News & Content, with a score of 2.57
November 14, 2021
…fleet managers such as Amazon Web Services (AWS), which offers its RoboMaker product. The goal of orchestration, explained Klappich, is to more easily establish unified workflows using different robots. For instance, a larger AMR or an autonomous lift truck can bring pallets to replenish a pick area supported by another…
Self-Driving Truck Provider Plus and SPAC Call Off Planned Merger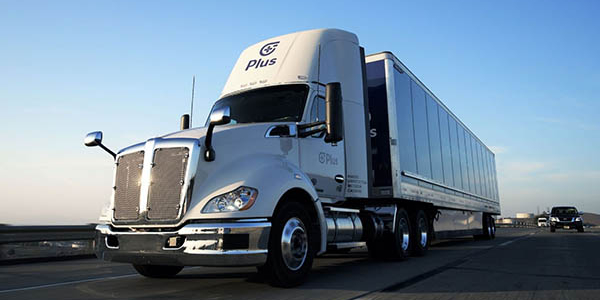 Found in News & Content, with a score of 7.91
November 09, 2021
…speculated that concerns about Amazon.com Inc.'s potential purchase of 1,000 vehicles from Plus, which operates largely in China and has Chinese shareholders, could provoke an investigation by the Committee on Foreign Investment in the U.S. Neither party will be required to pay the other a termination fee as a result…
Touchlab Develops Electronic Skin, Reaches ANA Avatar XPRIZE Finals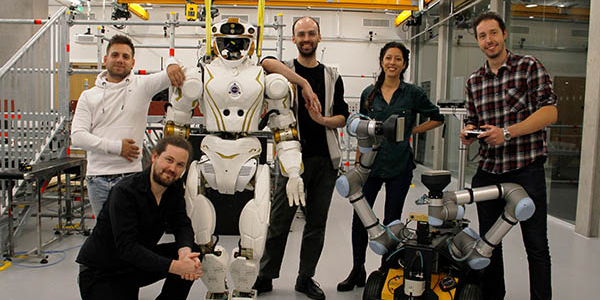 Found in News & Content, with a score of 4.70
November 08, 2021
…enable new applications. "At Amazon's re:MARS conference in 2019, Jeff Bezos said that people 40 years ago thought that the hardest challenges would be in artificial intelligence and machine learning," recalled Zakareya Hussein, CEO of Touchlab. "Many of those have been addressed, but grasping is still hard." "We were approached…
MIT CSAIL Designs Dexterous Robot Hands to Easily Manipulate Multiple Objects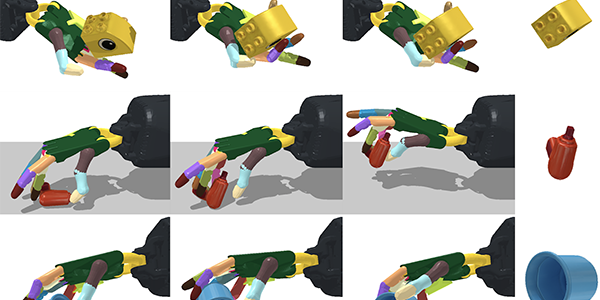 Found in News & Content, with a score of 5.78
November 05, 2021
…Agrawal. The research is funded by Toyota Research Institute, Amazon Research Award, and DARPA Machine Common Sense Program. It will be presented at the 2021 Conference on Robot Learning.
Near Earth Autonomy, Kajima Partner for Drone Inspections of GPS-Denied Construction Sites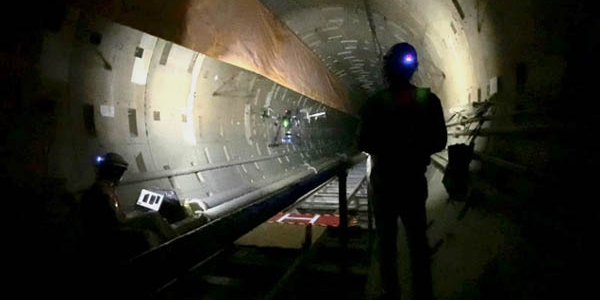 Found in News & Content, with a score of 10.41
October 28, 2021
…Guy Kimchi, co-founder of Amazon Prime Air, the drone delivery service of Amazon.com Inc., has joined its board of directors. Kajima takes drone inspections indoors Manual tunnel inspections are time-consuming for site employees because of the long distances between construction sections and the irregular environments that require continuous climbing and…
Amazon Opens New Robotics Manufacturing Facility in Massachusetts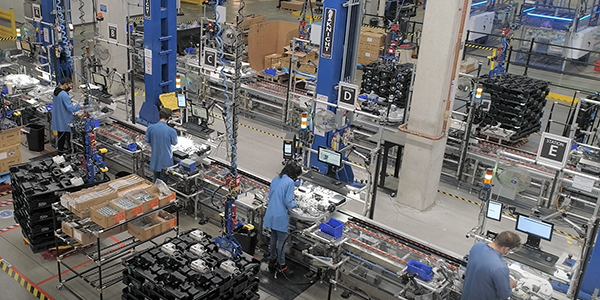 Found in News & Content, with a score of 28.90
October 22, 2021
Not only is Amazon.com Inc. one of the most prominent users of robotics, but it is also scaling up production. The Seattle-based online retailer yesterday announced the opening of a "first of its kind" robotics manufacturing facility in Westborough, Mass. The new factory will expand Amazon Robotics' manufacturing capability in…
7 Questions With Orbbec, Which Has Set Its Sights on Void Left by Intel RealSense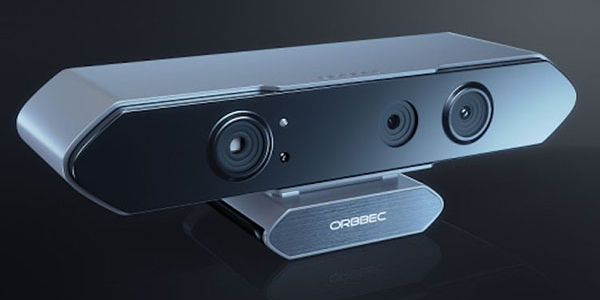 Found in News & Content, with a score of 5.12
October 14, 2021
…other systems. As with Amazon.com Inc.'s purchase of Kiva Systems taking Kiva's mobile robots off the market but creating opportunities for other companies, so too could the absence of Intel's RealSense help computer vision startups. In May, Orbbec said it was collaborating with Microsoft Corp. to develop new time-of-flight imaging…
Dexterity Obtains $140M in Series B Funding for Supply Chain Robotics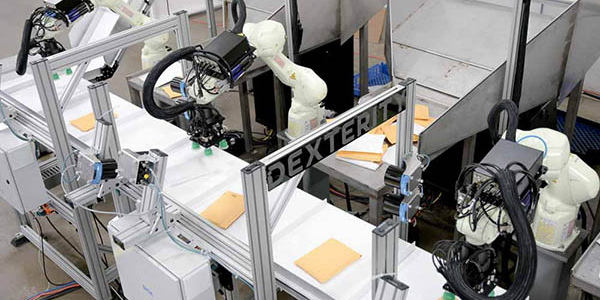 Found in News & Content, with a score of 7.04
October 13, 2021
…new head of software support, came from Cisco and Amazon Web Services. Dexterity is currently working with customers across North America and Japan.
Page 1 of 14 pages.