AutoX Builds First Production Line in China Dedicated to Level 4 Autonomous RoboTaxis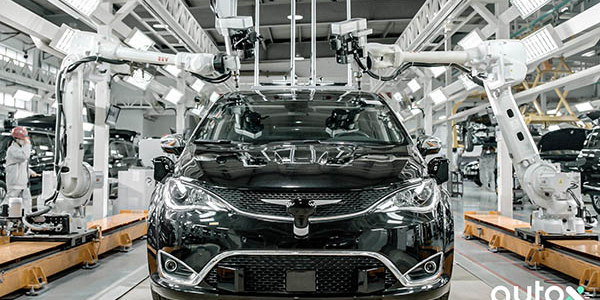 Found in News & Content, with a score of 66.17
December 21, 2021
…interest in autonomous vehicles continues to grow, AutoX Inc. today claimed that it has built the first production line in China dedicated to making fully driverless robotic taxicabs. The company said fleets of RoboTaxis equipped with its Gen5 system are already rolling off the line and getting ready to hit the road. Founded in 2016, AutoX has been developing SAE Level 4 autonomous vehicles with the mission of "democratizing autonomy." The Shenzhen, China-based company has 12 offices and five research…
AutoX Operates Fully Driverless Robotaxi Service, Covering 65 Square Miles of Shenzhen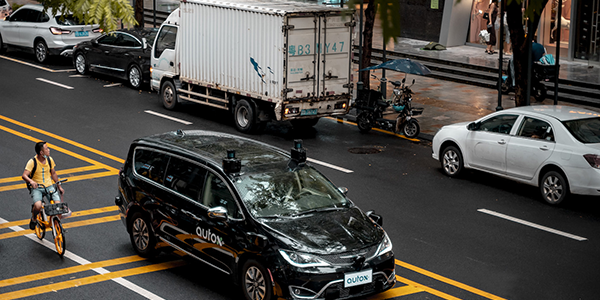 Found in News & Content, with a score of 60.07
November 16, 2021
AutoX today said it is now operating fully driverless robotic taxicabs in China's largest service area across 65 sq. mi. (168 sq. km.) in its home city of Shenzhen. The company claimed that its vehicles can navigate all of the public roads in the Pingshan District, making it the first to cover an entire district in a major Chinese city. Dr. Jianxiong Xiao (a.k.a. "Professor X"), who has experience from MIT and Princeton, founded AutoX in 2016. The company has…
Motional and Lyft Plan to Launch Las Vegas Driverless Ride-Hailing Service in 2023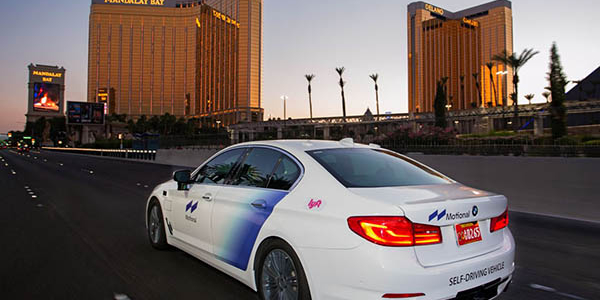 Found in News & Content, with a score of 16.35
November 09, 2021
…half think autonomous vehicles could benefit their communities, said the companies. Other robotaxi developers include AutoX, DeepRoute, Pony.ai, and WeRide. Motional and Lyft said that multimodal ride-hail networks could provide improved and safer transportation options for millions of Americans.
Arbe Robotics Completes SPAC Merger, to Be First Publicly Listed Automotive Imaging Radar Firm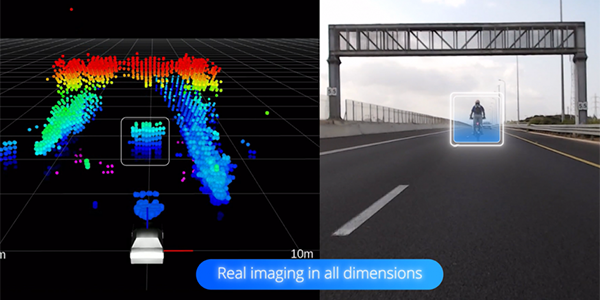 Found in News & Content, with a score of 16.70
October 07, 2021
…costly sensors like lidar. In April, China-based AutoX chose Arbe to supply radar for its Level 4 robotaxis. Arbe to receive $118M in SPAC deal Industrial Tech Acquisitions (ITAC) shareholders approved the business combination with Arbe at a special meeting on Oct. 5. The SPAC is sponsored by Texas Ventures. "I am excited to complete this deal and look forward to working with the entire Arbe team as they continue to pave the way to full autonomous driving," said Scott…
Alibaba Group Buys Stake in Autonomous Robotaxi Firm DeepRoute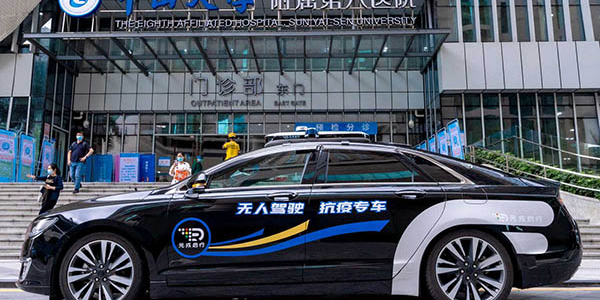 Found in News & Content, with a score of 36.88
August 27, 2021
…billion U.S.). Alibaba is also working with AutoX, XPeng, and Cainiao on autonomous cars and trucks. The global market for robotaxis will grow from 617 units in 2021 to 1.4 million units by 2030, predicted Markets and Markets. The research firm cited increasing ride-hailing demand that slowed during the COVID-19 pandemic, environmental concerns, and a desire for traffic safety as factors driving growth. At the same time, Markets and Markets noted that the high cost of research and development and…
AutoX Demonstrates Autonomous Robotaxis in 'Urban Villages'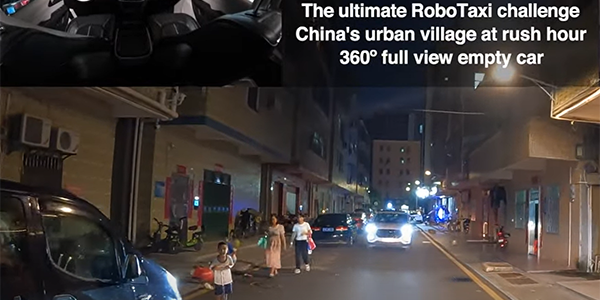 Found in News & Content, with a score of 54.44
August 23, 2021
AutoX Inc. yesterday demonstrated that its robotic taxicabs are capable of handling rush-hour conditions in China's "urban villages." The Shenzhen, China-based company claimed that its robotaxis are capable of autonomously handling a variety of traffic challenges in dense neighborhoods. Founded in 2016 by Dr. Jianxiong Xiao, AutoX has deployed more than 100 RoboTaxis in Shanghai, Shenzhen, and other cities in China. The startup said it is the only company operating SAE Level 4 service on public roads without safety drivers.…
AutoX Launches Production of Gen5 Fully Driverless Systems for Robotaxis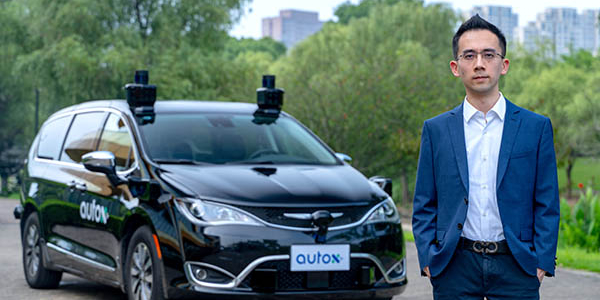 Found in News & Content, with a score of 59.96
July 06, 2021
AutoX Inc., which said it is a leading developer of autonomous vehicles in China, today announced the start of production of its Gen5 system for fully driverless robotic taxicabs. "Safety is our No. 1 priority, and it has to be built on a reliable foundation," stated Dr. Jianxiong Xiao (a.k.a. "Professor X"), founder and CEO of AutoX, at an event at the Crowne Plaza Shanghai Anting. "Gen5 was created for fully driverless robotaxis in cities and is designed for the…
Hesai Raises Series D of $300M to Scale Hybrid Lidar Production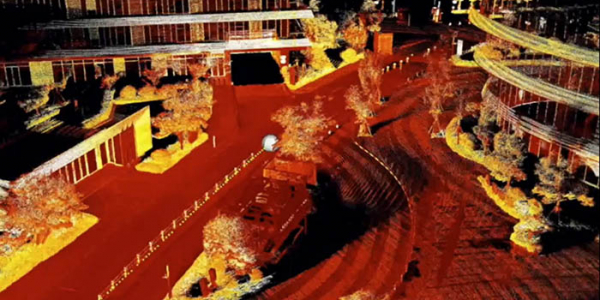 Found in News & Content, with a score of 18.45
June 08, 2021
…supplies mechanical and solid-state lidar sensors to AutoX, Nuro, Lyft, Navaya, WeRide, and Zoox. Investors want lidar for multiple applications GL Ventures, the venture capital arm of Hillhouse Capital, led Hesai's Series D round. Chinese Internet provider Meituan and smartphone maker Xiaomi and also participated, as did Citic Private Equity (CPE) Funds Management. Other investors included Baidu, Bosch, Huatai International Private Equity Fund, and ON Semiconductor. Baidu and Xiaomi are working with partners on electric vehicles, and Meituan is developing…
AutoX Discusses First 100 Days of RoboTaxi Service Without Safety Drivers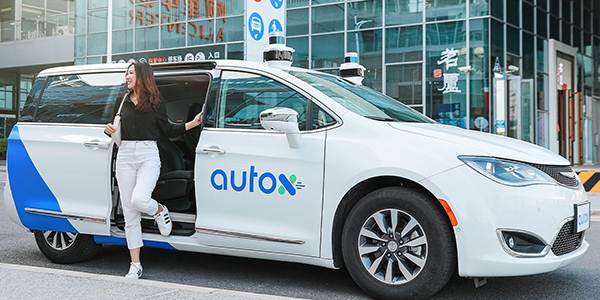 Found in News & Content, with a score of 64.84
May 10, 2021
Last week, AutoX Inc. marked the first 100 days of its fully autonomous robotic taxicab service in Shenzhen, China. The company was among the first to get permission from municipal authorities in China and California for ride-hailing operations without safety drivers. Most testing of self-driving cars to date has included safety drivers, who can take the steering wheel in the case of an intervention to deal with unexpected road conditions, unpredictable human drivers, or pedestrians and cyclists. As progress gradually…
Pony.ai and Luminar Technologies Partner on Sensors for Robotaxi Testing in Five Cities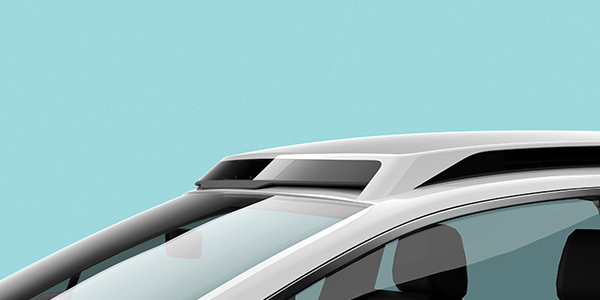 Found in News & Content, with a score of 17.68
May 10, 2021
…vehicle development and testing, as seen in AutoX's announcement of its first 100 days of robotic taxicab service. Today, Pony.ai Inc. introduced a new sensing platform designed in collaboration with Luminar Technologies Inc. Pony.ai also said it has driven more than 5 million kilometers (3.1 million mi.) across an operational coverage area of over 850 km² (528 sq. mi.) and has provided more than 220,000 robotaxi rides. "Partnering with Luminar is a critical enabling milestone for Pony.ai as we build…
AutoX Marks 100 Days of Fully Autonomous RoboTaxi Service in Shenzhen, China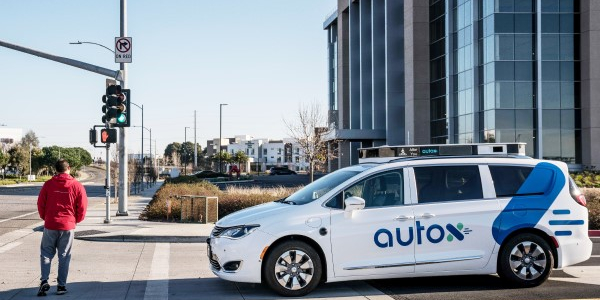 Found in News & Content, with a score of 55.11
May 06, 2021
In December 2020, AutoX Inc. launched its fully driverless robotic taxicab service, making it the second company in the world (after Baidu's Apollo Go) to do so without a safety driver in the vehicle. "The first 100 days have been a huge step forward for us and for the entire industry in China," stated Prof. Jianxiong Xiao, founder and CEO of AutoX. "We have learned so much from the feedback from our passengers about how to continuously improve our service…
Toyota Unit Woven Planet to Acquire Lyft's Level 5 Autonomous Driving Division for $550M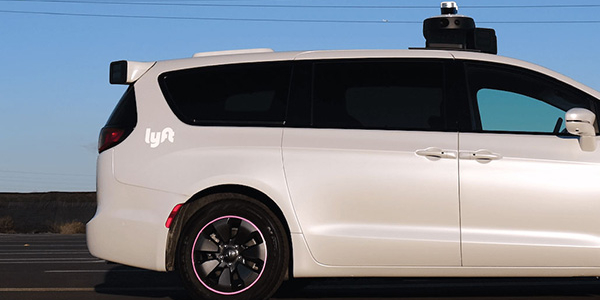 Found in News & Content, with a score of 10.90
April 27, 2021
…in December 2020. Recent partnership examples include AutoX and Honda China collaborating on testing in China, Aurora and Volvo partnering on autonomous trucks, and Siemens Digital Industries Software working with the MaRS Discovery District in Toronto. Race to autonomous driving is a marathon, not a sprint Toyota has said that it plans to offer next-generation mobility services rather than fully autonomous vehicles. Both Woven Planet and Lyft acknowledged that the quest for SAE Level 5 autonomy will still take time,…
Page 1 of 2 pages.