Brain Corp CTO Discusses Software Driving Mobile Robot Value, Future Plans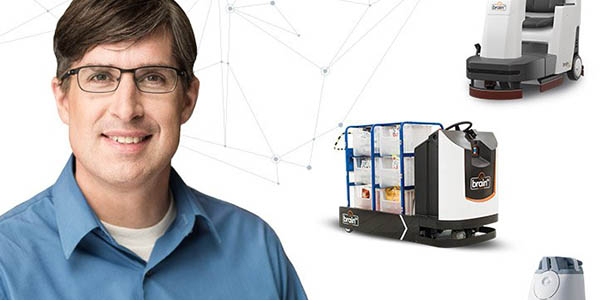 Found in News & Content, with a score of 11.26
July 23, 2021
…founded in 2009, and its customers include Walmart, Kroger, and the Mall of America. Denver Public Schools, one of the largest school districts in the U.S., plans to use Tennant Co. floor scrubbers with BrainOS, starting with 14 buildings. Brain recently hired Jon Thomason as its new chief technology officer. He is former vice president of autonomous solutions at Uber Advanced Technologies Group (ATG), and he has also held senior roles at Amazon and Qualcomm. Robotics 24/7 spoke with Thomason…
Walmart to Expand Deployment of Symbotic Supply Chain Automation to 25 Distribution Centers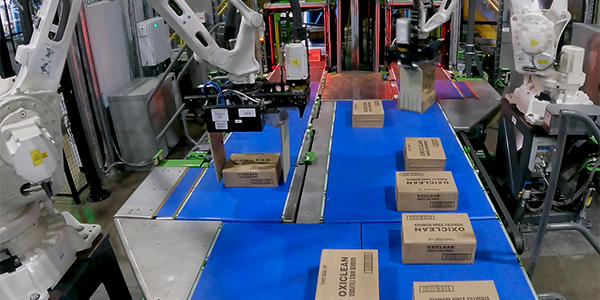 Found in News & Content, with a score of 39.41
July 14, 2021
Walmart Inc. and Symbotic LLC today announced that they have partnered to "reimagine" the retailer's regional distribution network. Symbotic first implemented its supply chain automation in Walmart's Brooksville, Fla., distribution center in 2017. Since then, the companies have worked together to optimize the system. Today, Symbotic will begin outfitting 25 additional regional distribution centers with its hardware and software. "There is no greater validation of our efforts to use technology to reimagine the warehouse and supply chain than our work…
How to Get to Hyperlocal Fulfillment, Fast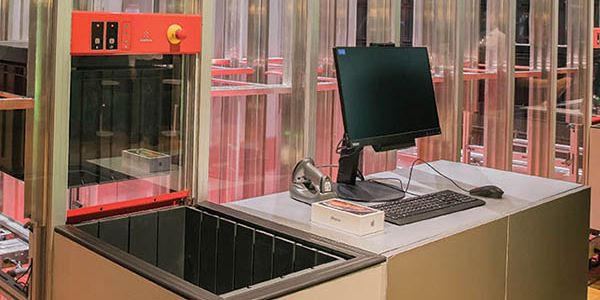 Found in News & Content, with a score of 6.02
July 12, 2021
…it seems. Major supermarket chains including Kroger, Walmart, and H-E-B have started micro-fulfillment center projects, tapping automation companies that offer robotic, high-density storage and picking systems, which can be placed inside a store or a so-called "dark store" that fulfills online orders for a compact geographic area. But for all the attention on the micro-fulfillment center (MFC) trend to date, it's mainly taking hold in grocery. It does, however, overlap with the concept of hyperlocal fulfillment, which almost every retailer…
Geek+ Celebrates Sale of 20,000 Autonomous Mobile Robots Worldwide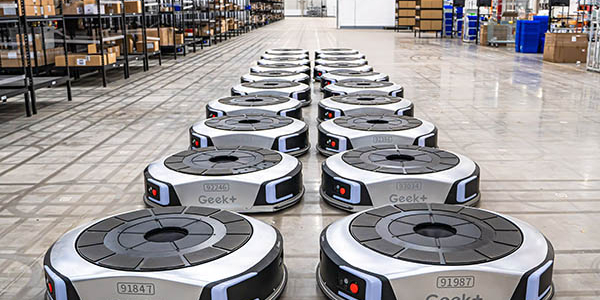 Found in News & Content, with a score of 11.33
July 02, 2021
…brands such as Decathlon, Nike, Circle K, Walmart, and ASDA. The company claimed that it has the largest share of the global autonomous mobile robot (AMR) market with operations in 30 countries. Geek+ plans to continue to strengthen its regional capabilities by teaming up with local as well as global integrators. Building upon its goods-to-person picking robot, Geek+ now offers a wide range of hardware systems. It said its product line includes the award-winning, bin-to-person RoboShuttle, as well as sorting,…
Zipline to Expand Drone Delivery Services With $250M in New Funding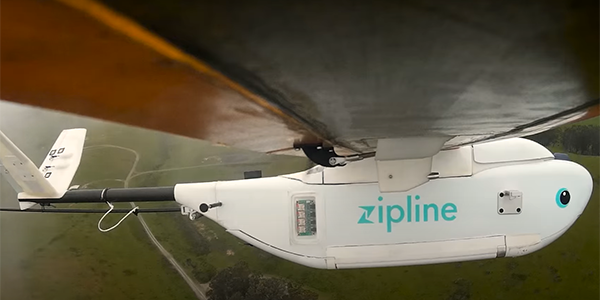 Found in News & Content, with a score of 8.93
July 01, 2021
…with Toyota Group Announced a partnership with Walmart to bring on-demand delivery of health and wellness products to the U.S. Partnered with Pfizer to design and test delivery systems to safely, efficiently, and equitably distribute COVID-19 vaccines in countries where Zipline operates Surpassed 10 million autonomous miles flown and 2 million vaccine doses distributed Funding to bring Zipline valuation to $2.75B "When we launched in Rwanda in 2016, we set out to serve 21 hospitals in the first year. It…
Xpeng Announces Hong Kong IPO, Could Raise $2B for Electric, Autonomous Vehicles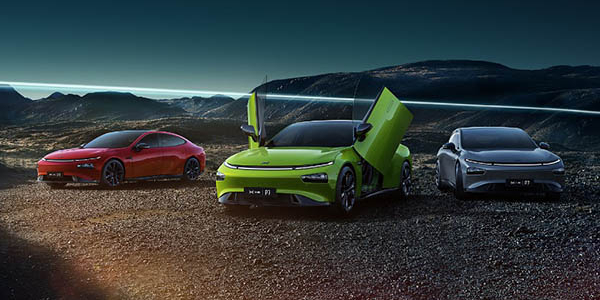 Found in News & Content, with a score of 7.49
June 28, 2021
…investment from Microsoft and $750 million from Walmart and others, and Waymo's $2.5 billion funding. Other notable deals included TuSimple's $1.1 billion IPO, Woven Planet's acquisition of Lyft's Level 5 division for $550 million, Momenta's $500 million fundraising, and DiDi Autonomous Driving's $300 million round. Xpeng said it plans to plans to use the net proceeds from its global offering to expand its product portfolio and develop more advanced technologies. It also intends to accelerate its business expansion by enhancing…
Walmart Invests in DroneUp for Nationwide Drone Deliveries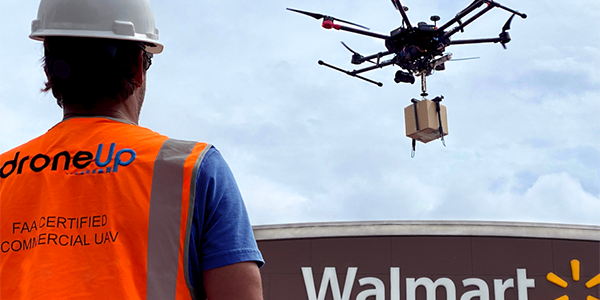 Found in News & Content, with a score of 31.24
June 18, 2021
Walmart Inc. yesterday said that it has invested in DroneUp LLC, which provides drone services across the U.S. The retailer did not specify the amount of funding but did say that the investment came after successful drone deliveries of COVID-19 self-testing kits. "In our ongoing effort to get customers the items they want, and fast, we know it will take a well-coordinated network of delivery solutions that span the streets, sidewalks, and skies," wrote John Furner, president and CEO of…
Flytrex Gets FAA Approval to Expand Backyard Drone Deliveries in North Carolina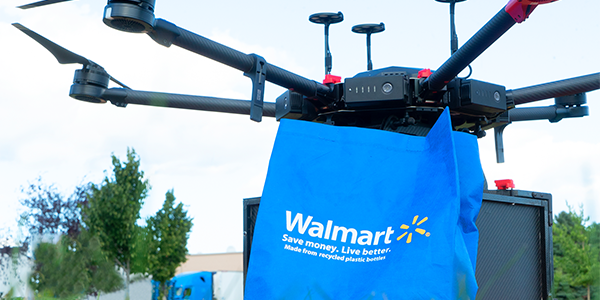 Found in News & Content, with a score of 21.48
May 25, 2021
…more homes In September 2020, Flytrex and Walmart announced a pilot project to bring backyard drone delivery to Fayetteville. They said its goal was to explore how drones can deliver items from a Walmart store to customers in a way that's convenient, fast, and safe – from picking and packing to takeoff and arrival. The new expansion will enable a larger number of homes in the city to use the drone delivery service, said the company. Deliveries will be made…
Attabotics Works With AltaML and Amii to Add AI Capabilities to Supply Chains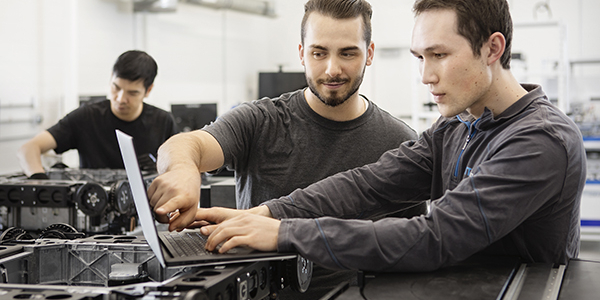 Found in News & Content, with a score of 6.35
April 28, 2021
…might have 1,500 to 5,000 like a Walmart." Exterior of ASRS. Source: Attabotics AI for predictive maintenance, tuning fulfillment "We're trying to get this data, enhance it, and feed elements from outside the system, such as sensors, for feedback tools," said Dickinson. "We're taking it to the point of predicting equipment failure and then pulling an element out of service to perform maintenance while minimizing downtime." The company uses Internet of Things (IoT) data derived from cloud-based robotic operations. It…
Velodyne Lidar Agrees to Provide Sensors for Gatik Autonomous Middle-Mile Network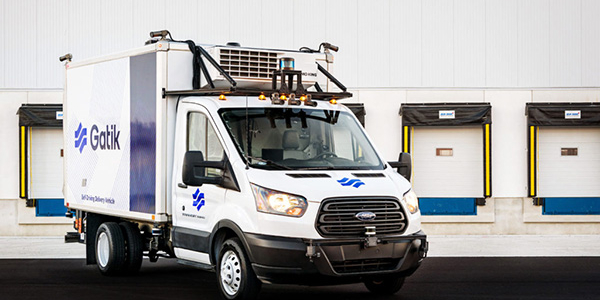 Found in News & Content, with a score of 10.39
April 23, 2021
…logistics for Fortune 500 retailers such as Walmart and Loblaw. Gatik said it can reduce customer costs and keep delivery times short by automating transportation networks. Velodyne's sensors are part of Gatik's sensor suite for its autonomous delivery vehicles. Source: Velodyne Lidar Gatik uses Velodyne sensors in real-time operations As e-commerce growth soared during the COVID-19 pandemic, the need to address labor shortges, increase road safety, and meet customer expectations for rapid and contactless delivery has also risen. Gatik said…
Walmart Joins $750M Investment in Autonomous Vehicle Firm Cruise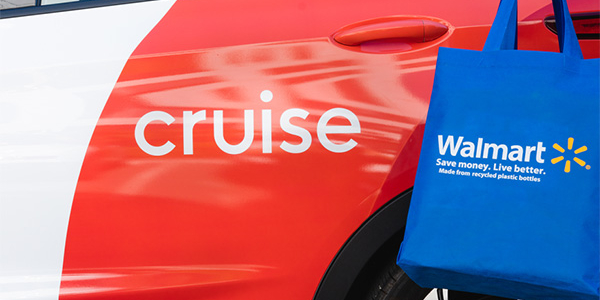 Found in News & Content, with a score of 30.99
April 15, 2021
…today said that several institutional investors and Walmart Inc. have joined its previously announced investment round, bringing the total capital raised to $2.75 billion at a valuation of more than $30 billion. "This investment is a marker for us – it shows our commitment to bringing the benefit of self-driving cars to our customers and business," stated John Furner, president and CEO of Walmart U.S. "We're excited to join Cruise's already impressive partner and investor ecosystem with the likes of…
Disruption vs. Hype: What Is the Reality for Robotics?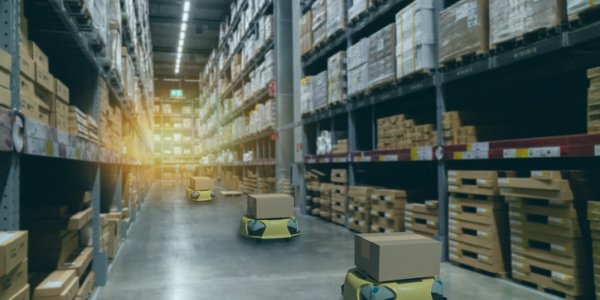 Found in News & Content, with a score of 19.72
April 09, 2021
…took a big blow last November when Walmart announced that it was ending its contract with Bossa Nova Robotics. So what can we really expect from robots and automation? Humans have been trying to make jobs easier since the dawn of time. It is one reason why we domesticated animals. It is why we built watermills, windmills, automated looms, steam engines, tractors, and a whole host of other machinery that allows us to do more with less effort, less danger,…
Page 2 of 5 pages.