Dexterity Obtains $140M in Series B Funding for Supply Chain Robotics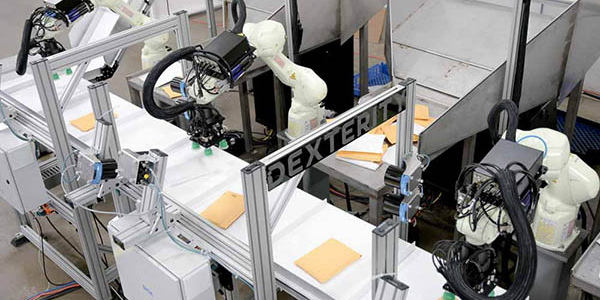 Found in News & Content, with a score of 7.22
October 13, 2021
…is currently working with customers across North America and Japan.
AI Chipmaker Hailo Raises $136M to Expand Edge AI Systems to Meet Global Demand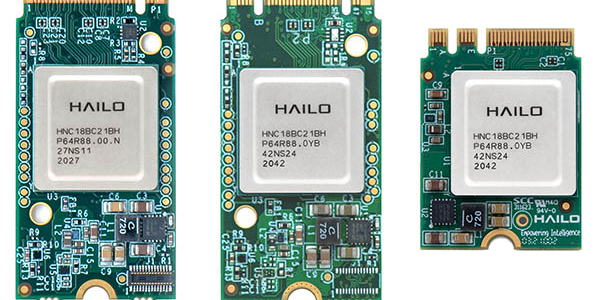 Found in News & Content, with a score of 7.46
October 12, 2021
…partnership with Macnica, a leading global semiconductor distributor in Japan.
Robotics Training to Help Students Qualify for the Future Workplace, Says IFR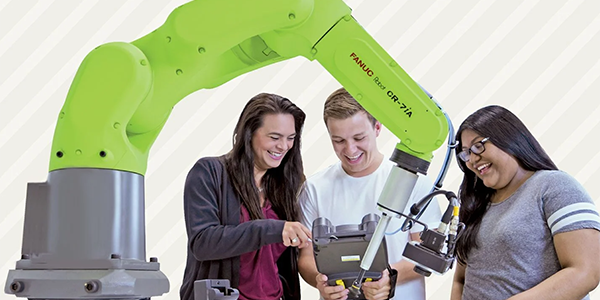 Found in News & Content, with a score of 6.78
October 04, 2021
…near Mount Fuji in Japan is what they also get in our training schools established in the U.S., Europe, or China." "Robotic certificates for workers are valid around the globe and qualify for fantastic new career opportunities," Bongart said. "This is not limited to the classic adopters of robotic and…
Realtime Robotics Opens Office in Japan to Meet Growing Demand for Robot Motion Control Systems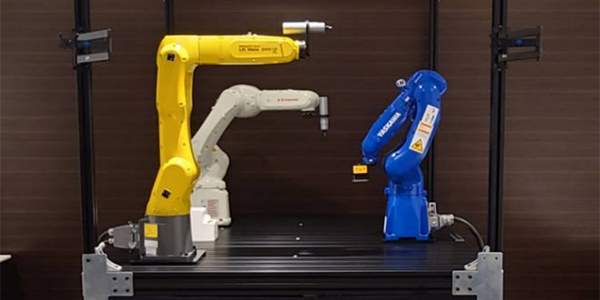 Found in News & Content, with a score of 22.66
September 27, 2021
…for industrial robots in Japan. The new facility will open in the Shinagawa area of Tokyo on Oct. 1. Manufacturing, logistics, and automotive companies have been looking to accelerate their adoption of industrial robotics to enhance productivity and respond to labor shortages, said the company. Realtime Robotics said it can…
SB Logistics Moves Toward a 'Lights-Out' Warehouse in Japan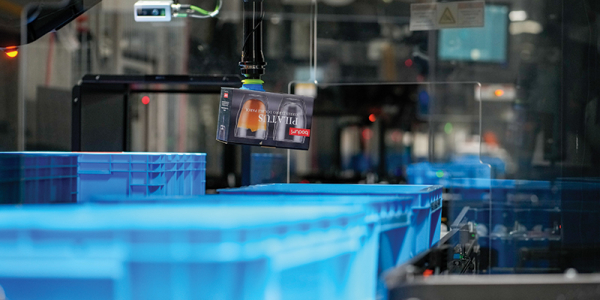 Found in News & Content, with a score of 8.59
September 24, 2021
…(DC) in Ichikawa City, Japan, about 10 miles from Tokyo. Both companies are part of SoftBank Group: SB Logistics is a third-party logistics (3PL) provider for e-commerce fulfillment, and SoftBank Robotics is SoftBank Group's robotics division. DC design had to align with greater goals When Okabe, Ito, and their team…
HAI Robotics Raises $200M to Upgrade, Grow Warehouse Robot Fleet
Found in News & Content, with a score of 7.65
September 22, 2021
…subsidiaries in Hong Kong, Japan, Singapore, the U.S., and the Netherlands. HAIPICK offers rapid warehouse automation Even before the COVID-19 pandemic, the global supply chain and warehousing logistics market was turning to automation, noted HAI Robotics. The warehouse automation market could be worth $30 billion (U.S.) by 2026, experiencing a…
SoftBank Robotics and Keenon Robotics Become Global Partners for Service Industry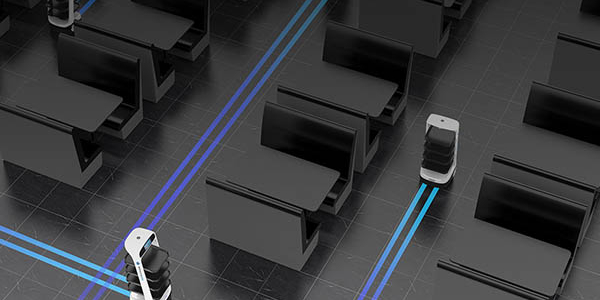 Found in News & Content, with a score of 6.19
September 21, 2021
…starting with Singapore and Japan and followed by Europe, the Middle East, and the U.S. The robot is equipped with multi-point delivery modes and can deliver four dishes at one time, said the companies. "As a platform that serves the everyday needs of consumers, merchants and delivery partners, we are…
Mujin Opens Georgia Office to Offer Robot Controller to U.S. Logistics Market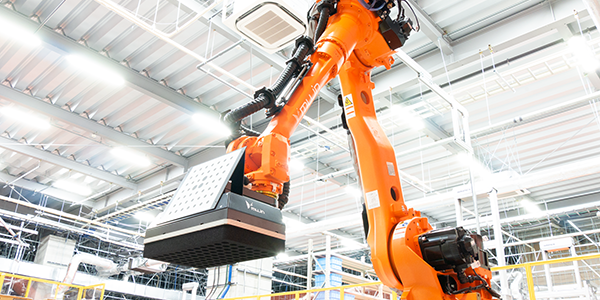 Found in News & Content, with a score of 8.51
September 21, 2021
…Diankov. "One customer in Japan had a mixed-SKU depalletizing system. Whenever the robot couldn't pick, the company would have to send the data to the U.S. and then wait two to four days to retrain the model. It stopped production." "With AI, you could tweak a random parameter and think…
GEODIS Partners With AHS to Implement Exotec Skypod Automation for E-Commerce Fulfillment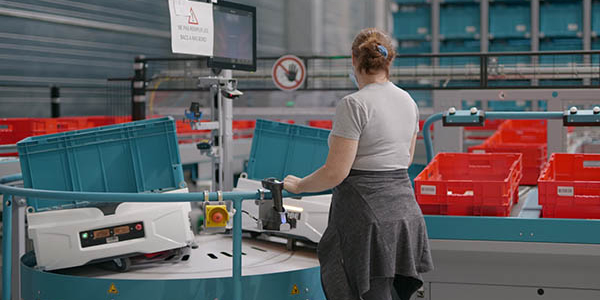 Found in News & Content, with a score of 6.68
September 16, 2021
…industry in Europe and Japan, is continuing to grow its presence in the U.S. market. Customers including Gap Inc., Ariat International, and Comoto Holdings have recently adopted the Skypod system. The company raised $90 million a year ago, and its U.S. headquarters are in Atlanta. "The hockey-stick growth of e-commerce,…
Tower Semiconductor Says New Lidar Technology Can Make Autonomous Vehicles More Responsive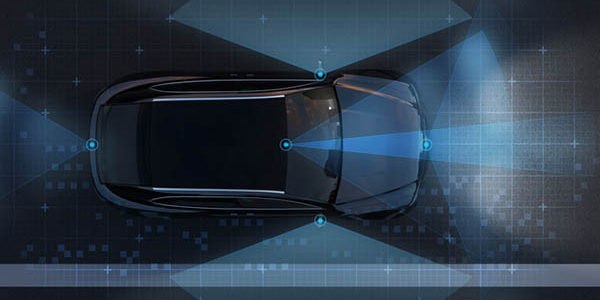 Found in News & Content, with a score of 7.72
September 13, 2021
…Italy, the U.S., and Japan through TPSCo. Tower Semiconductor builds on USC research Researchers from the Ming Hsieh Department of Electrical and Computer Engineering at the USC Viterbi School of Engineering, led by SungWon Chung, designed the new IC technology. Manufacture of the ICs used Tower Semiconductor's open foundry Silicon…
Sponsored Content
Automating the 'Last Mile' in Factories with Dexterous AI-Powered Robots
Found in News & Content, with a score of 4.55
September 10, 2021
…be apparent. Countries like Japan and Germany have already experienced firsthand the damaging effects of this global workforce crisis on their economies. In 2019, in the US alone, there were 7.6 million unfilled jobs — and we are not referring to high-tech jobs requiring college degrees, but rather low-skilled /…
GITAI Robot Arm Arrives on SpaceX Capsule at ISS for Demonstration
Found in News & Content, with a score of 9.02
August 30, 2021
…robot arm from GITAI Japan Inc. The Dragon capsule with 4,800-lb. (2,177-kg) payload traveled into orbit on the 23rd SpaceX mission. The National Aeronautics and Space Administration plans to test the robot for general-purpose tasks around October. Founded in 2016, GITAI said it is developing robotics that can safely and…
Page 1 of 8 pages.