FedEx Express and Future Mobility Campus Ireland Begin Testing Drone Deliveries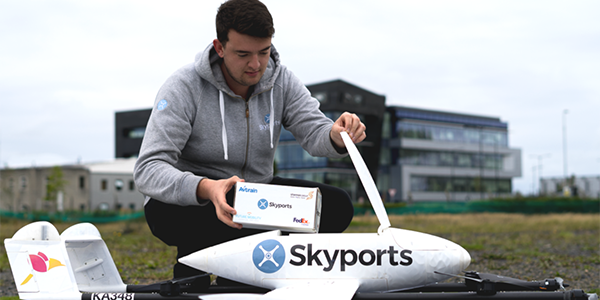 Found in News & Content, with a score of 10.22
October 05, 2021
…project, demonstrating how local governments can support innovation, the partners said. This proof-of-concept milestone will lead to validation of state-of-the-art UAV technologies and showcase their benefits in Ireland and beyond, according to the consortium. "The calibre of the partners involved in this trial ensures its success," said Julie Garland on…
Robotics Training to Help Students Qualify for the Future Workplace, Says IFR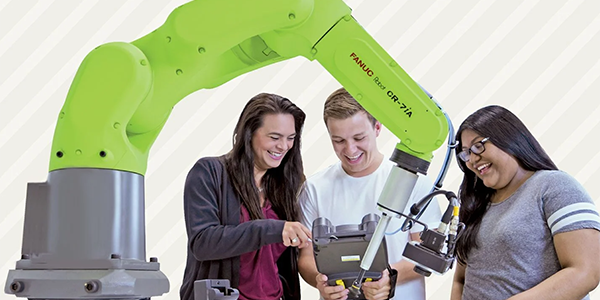 Found in News & Content, with a score of 9.79
October 04, 2021
…updates, SME investment needed "Governments face the need to update their education policies," said Guerry. "The qualification to program and use a robot is an essential skill required of workers before they even enter a job on the shop floor." "To enable the transition, robot manufacturers are the best possible…
Future Acres Partners With Sun World International for Robot to Aid Vineyard Workers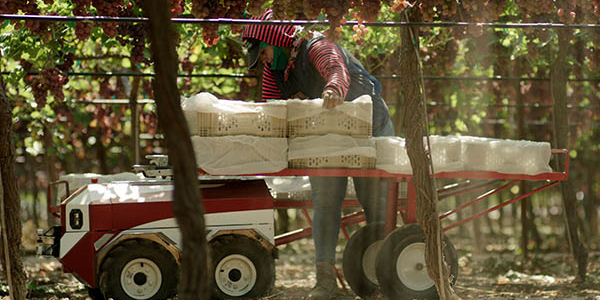 Found in News & Content, with a score of 5.39
September 29, 2021
…COVID-19 pandemic." "Second, the government is thinking of instituting new labor policies, because working in 110-degree temperatures is not sustainable," she said. "The longer-term goal is for UGVs [unmanned ground vehicles] to gather data for crop metrics and to understand disease. With environmental sensors, there can be better use of…
Pudu Technology Completes Series C Fundraising for Service Robots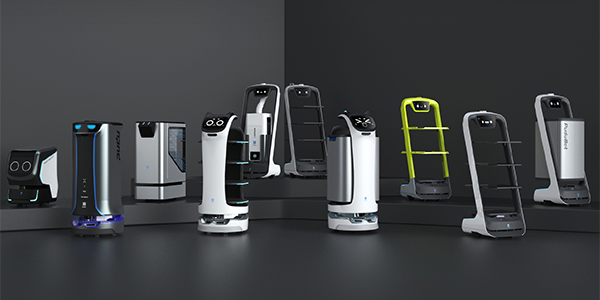 Found in News & Content, with a score of 8.78
September 24, 2021
…are working in supermarkets, government offices, airports, and high-speed train stations. These include the PuduBot delivery robot, the BellaBot premium delivery robot, and the HolaBot delivery robot with paging and notification features. Pudu also offers the Puductor 2 disinfection robot, the KettyBot delivery and reception robot, and the FlashBot building…
Oshkosh Corp. Invests in Carnegie Foundry to Build Autonomy and Robotics Capabilities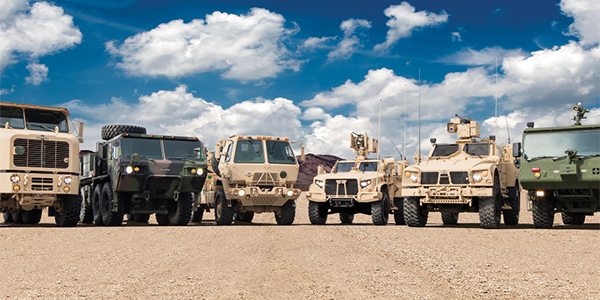 Found in News & Content, with a score of 8.22
September 22, 2021
…its confluence of academia, government research and development, and corporate investment, Pittsburgh continues to be a leader in automation innovation. Oshkosh Corp., which provides mission-critical vehicles and essential equipment, and Carnegie Foundry, a robotics and artificial intelligence venture studio, this week announced a strategic partnership. Oshkosh is also investing an…
Avidbots Expands Mobile Robot Offerings to Include Disinfection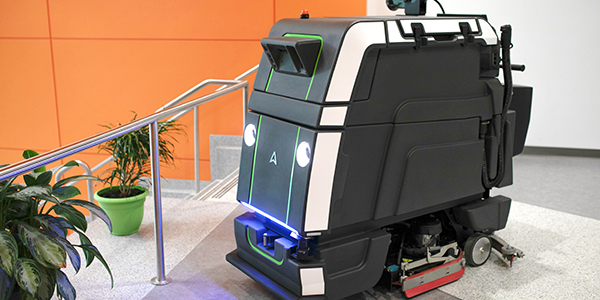 Found in News & Content, with a score of 4.26
September 21, 2021
…every day to get government approval to open. Robots were ideal for that." "Coming into the disinfection side, Pablo and I brainstormed on the phone, and he got the customer perspective," said Sylvester. "We were doing Clorox 360 electrostatic spraying, and we got in on the ground floor and tested…
SoftBank Robotics and Keenon Robotics Become Global Partners for Service Industry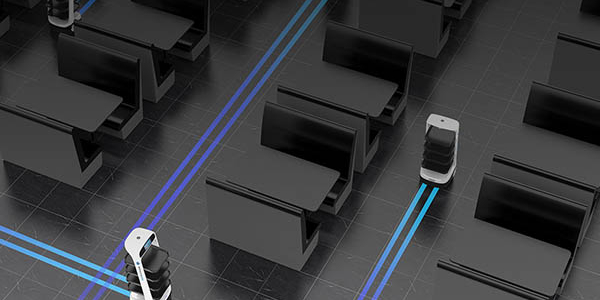 Found in News & Content, with a score of 5.77
September 21, 2021
…to resrestaurants, hotels, hospitals, government offices, elderly-care communities, banks, and airports. Features of Keenon's robots include an intelligent scheduling system, obstacle avoidance, and a modular structure. The Shanghai-based company said a speed limit in smart zones makes the robot safe to use alongside people. Keenon claims to be the world's…
Top 10 Robotics and Autonomous Vehicle Transactions of August 2021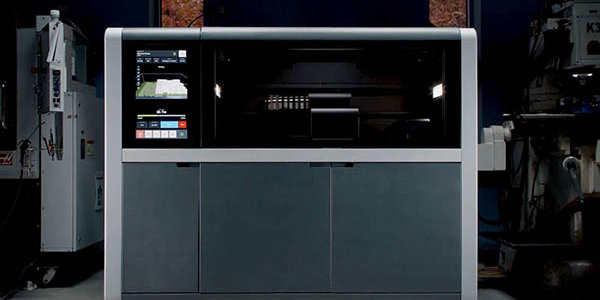 Found in News & Content, with a score of 8.80
September 08, 2021
…(IoT), as well as government initiatives encouraging automation. Transportation and logistics businesses, including autonomous vehicle developers, raised $642 million in August 2021. The ongoing boom in e-commerce led to more than $463 million in supply chain deals last month. Most of these were around mobile robots, delivery robots and drones,…
Hillrom Uses Ava Telepresence Robots to Improve Customer Experience, Sales Reach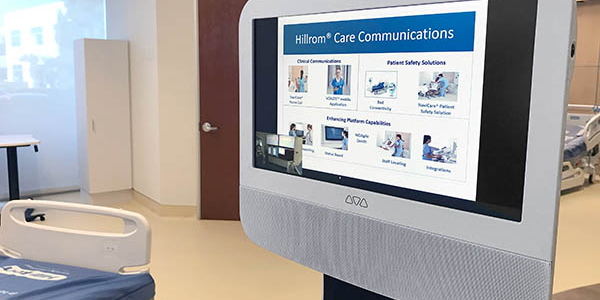 Found in News & Content, with a score of 7.57
August 25, 2021
…accessibility for rural/satellite and government facilities with limited travel budgets and capabilities, said the company. "Hillrom understands the evolving hybrid work environment and is ahead of the curve in anticipating the changing workplace and related needs, like an enhanced sales and education experience for customers" said Marcio Macedo, co-founder and…
Körber Builds First Automated Warehouse on Philippine Island for BigBlue Logistics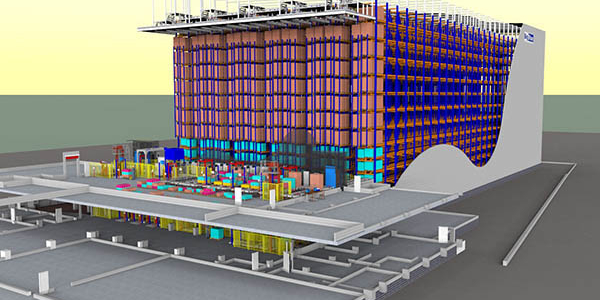 Found in News & Content, with a score of 6.84
August 25, 2021
…is working with relevant government organizations and partners to ensure food safety and security in their daily operations. In addition to fostering relationships with the local community, BigBlue is working on environmental sustainability. Since 2015, the company has installed solar panels in all new facilities, accounting for over 30% of…
Beyon3D Raises $12.4M and Readies Launch of Robotics for Manufacturing and Construction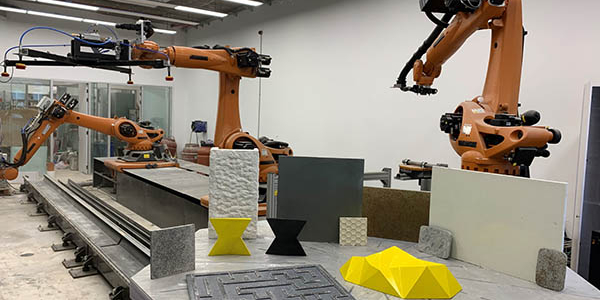 Found in News & Content, with a score of 7.65
August 13, 2021
…attracting top scientists and in encouraging close collaboration between government and industry to foster technology development. "Beyon3D has been able to develop a significant stakehold within the Israeli technology sector and sees immense opportunity to innovate further in North America," said Berman.
DoD Chooses Stratom for Stage II of Modular Autonomy and Robotic Software Program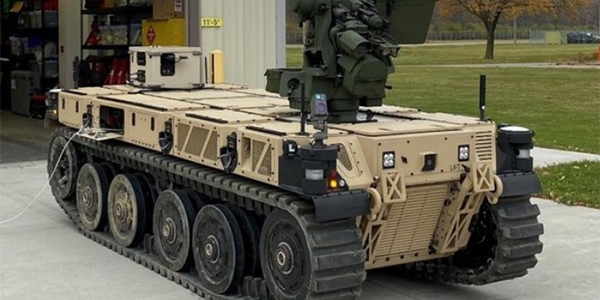 Found in News & Content, with a score of 6.65
August 13, 2021
…a decade, the U.S. government has been developing ROS-M, a military version of the Robot Operating System. Built on ROS 1, ROS-M enabled the U.S. Department of Defense to benefit from open-source development practices while maintaining tight control over the community-developed code. However, support for Noetic, the current revision of…
Page 1 of 12 pages.