Ouster to Provide 3,000 Lidar Sensors to Vecna Robotics to Meet Demand for Material Handling Automation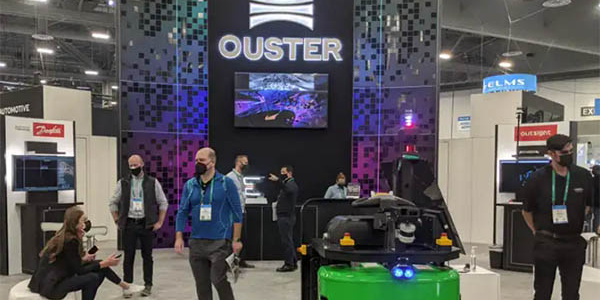 Found in News & Content, with a score of 12.10
January 13, 2022
…trucks, and tuggers—powered by the proprietary Pivotal orchestration software and its 24/7/365 command center—can help organizations automate critical workflows, maximize throughput, and scale operations fast. Vecna to add Ouster lidar to autonomy stack Vecna Robotics plans to fuse Ouster lidar into its multi-sensor autonomy stack to equip self-driving pallet trucks, tow tractors, and lift trucks for high-capacity materials handling operations. The lidar will help Vecna's system confidently navigate dynamic environments, safely detect and avoid obstacles while working alongside people and…
Fleet Management Software Evolves, Can Improve Mobile Robot Interoperability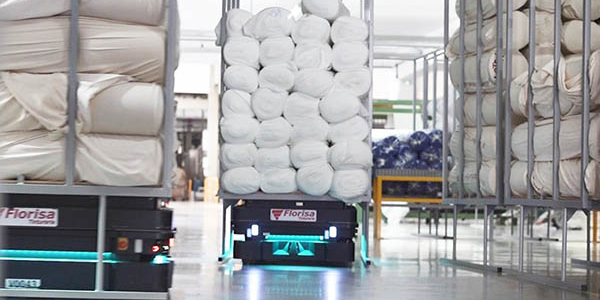 Found in News & Content, with a score of 8.09
January 03, 2022
…repository for use cases such as task orchestration, space management, and robot collaboration. "With AWS IoT RoboRunner, enterprises can improve efficiency of robotics fleets and reduce costs of running robotic operations," said AWS. "They want to be the one-stop shop that provides you with everything that you might need for your robotics operation," he said. "These solutions essentially make robotics companies choose between their offerings and building their own in house. There's no middle ground between them." But when Fritz…
Robotics Leaders Look Back at 2021 Challenges and Accomplishments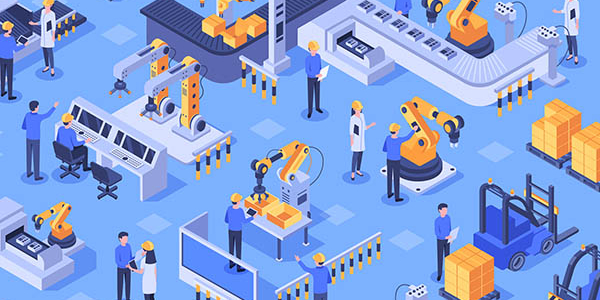 Found in News & Content, with a score of 4.45
December 22, 2021
…micro or individual machine level. The individual integrations will be easier—and add greater value—if the orchestration is in place first. Editor's note: Robotics 24/7 will have more end-of-year and prediction pieces in the coming weeks.
Robot Operations Group Announces First RobOpsCon for October 2022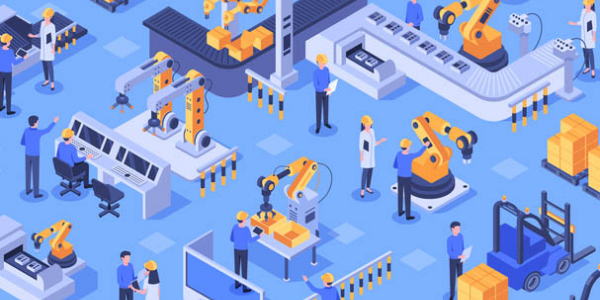 Found in News & Content, with a score of 8.84
December 08, 2021
…for interoperability and the higher-level need for orchestration of autonomous and semi-autonomous systems on streets." "It was also clear from FedEx's comments at past A3 [Association for Advancing Automation] events that interoperability is absolutely becoming a requirement in the warehouse," he said. "From different standards efforts to our discussions of best practices, the industry is becoming aware of the need." Joe Wieciek, ROG co-founder "I was an active participant in conferences such as LISA, where systems administrators could learn from…
SVT Robotics Raises $25M in Series A Funding for Software to Ease Robot Deployments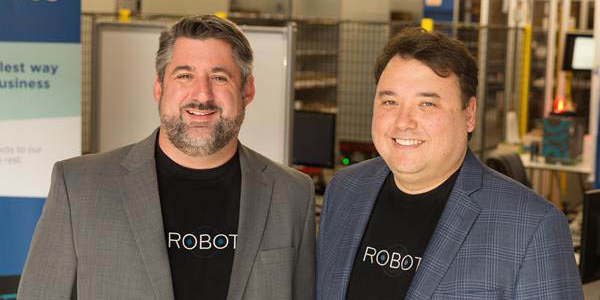 Found in News & Content, with a score of 10.22
November 18, 2021
…to further advance its development of multirobot orchestration technologies in response to the surge in demand for automation and the need for interoperability among robots from from disparate suppliers. The company has recently received numerous awards recognizing its SOFTBOT platform, which enables companies to rapidly connect and deploy fully integrated automation solutions that work in concert with each other. Investors support interoperability solution Tiger Global led SVT Robotics' Series A round, with participation from Prologis Ventures. "With no 'plug-and-play' integration…
Robotics' Second Wave Relies on Software and Integration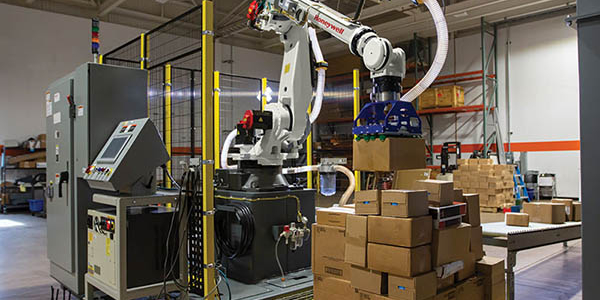 Found in News & Content, with a score of 13.55
November 14, 2021
…with other types of automation." Integration and orchestration The trend toward robots from multiple providers has given rise to a new software niche that Klappich and Gartner called "multirobot orchestration." These platforms sit between business applications, heterogeneous fleets of robots, and other forms of automation. The vendors in this emerging category come from different backgrounds, from providers that specialize in integration, to WMS or warehouse execution system (WES) vendors, to robotics suppliers who claim their software is capable of orchestration.…
Berkshire Grey Secures $36M in New Orders, $25M in Repeat Orders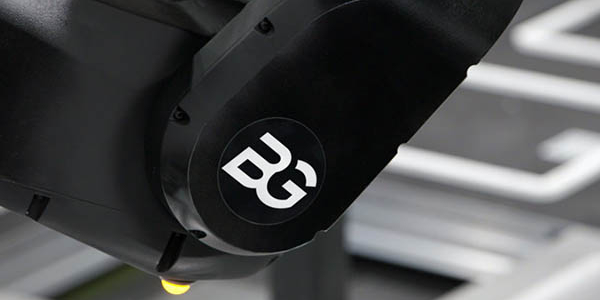 Found in News & Content, with a score of 11.71
November 11, 2021
…the following: AI-enabled picking AI-enabled mobility System orchestration Cloud monitoring and analytics Professional services including manufacturing, installation, commissioning, maintenance, software updates, and operation Bealls looks to speed up replenishment Berkshire Grey also announced that Bealls Inc. has chosed its automation to handle expanding merchandise categories and fulfill orders more quickly. It said its AI-enabled systems will help Bealls increase processing capacity and throughput to meet surging customer demand. Founded in 1915, Bealls is a family-owned corporation that operates more than…
Locus Robotics Adds Mezzanine Management Capabilities to Optimize Multilevel Fulfillment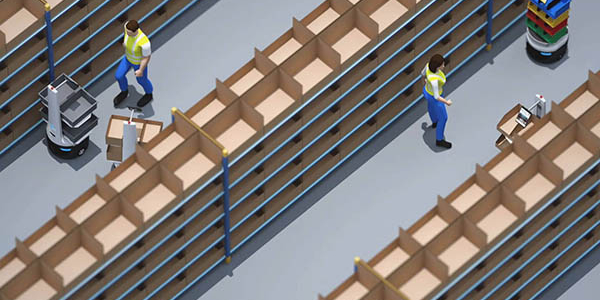 Found in News & Content, with a score of 20.43
November 04, 2021
…he observed. Source: Locus Robotics Locus adds orchestration features Locus Robotics claimed that it can intelligently orchestrate tasks across multiple levels or mezzanines in very large centers, optimizing workflows and order consolidation for maximum throughput. The company said its workflow optimization engine directs LocusBots and workers to follow the most efficient order-picking sequence. Locus said the new features include the following characteristics: Intelligent, multi-level orchestration: Users can optimize each task for throughput and productivity with in-level task/pick clustering and directed…
Meili Robots Partners With InOrbit to Boost Robot Fleet Management Offerings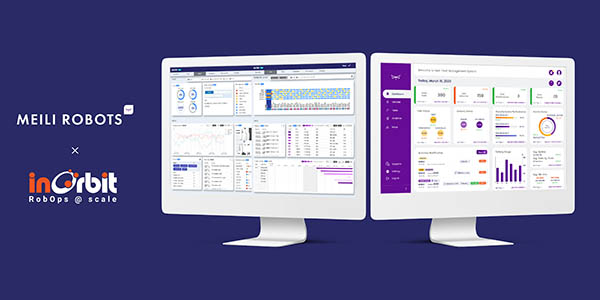 Found in News & Content, with a score of 14.95
October 13, 2021
…increase the efficiency of fleet operations and orchestration, as well as optimize robots and processes. With the ability to easily integrate into existing systems, InOrbit said it can help engineers develop and operate mobile robot applications. InOrbit shares RobOps goals with Meili Robots "InOrbit and Meil Robots have been working closely towards a shared goal of advancing robot operations," said Florian Pestoni, CEO of InOrbit. The companies added that the combination of their expertise will help customers accelerate the adoption…
InOrbit Launches Developer Portal, Expands Robot Operations Ecosystem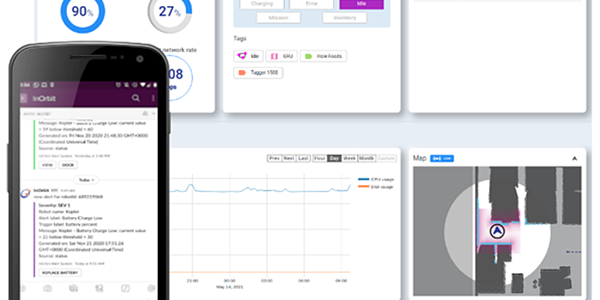 Found in News & Content, with a score of 17.76
October 12, 2021
…"the four O's of robot operations—observability, operation, orchestration, and optimization." The Mountain View, Calif.-based company said it provides secure, real-time analytics and data collection, robot performance monitoring, incident response, and root-cause analysis. Developer Portal works with Free Edition InOrbit's free Developer Portal is a collection of tools intended to help roboticists and software engineers build scalable automation. It includes application programming interface (API) endpoints, software development kits (SDK), and no-code embeds to augment companies' branded experiences. The portal includes links…
InOrbit to Participate in A3 Autonomous Mobile Robot & Logistics Conference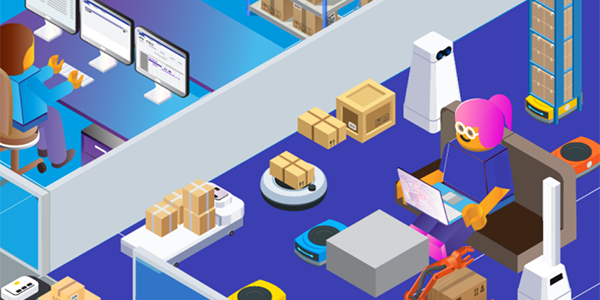 Found in News & Content, with a score of 18.34
October 05, 2021
…started." Mountain View, Calif.-based InOrbit provides cloud-based orchestration software as a service to help optimize operations. The company recently announced its support of a new MassRobotics interoperability standard for communications. Pestoni is also co-founder of the Robot Operations Group (ROG), which discusses interoperability issues. InOrbit presence at A3 event The session on "Interoperability for AMRs: Exploring the Path Forward" will be from 10:00 to 11:00 a.m. CT on Wednesday, Oct. 13, 2021. Pestoni will join speakers from FedEx, Siemens, and…
Vecna Robotics Release of Mark 3 Cloud Software Makes Mobile Robots Faster, Safer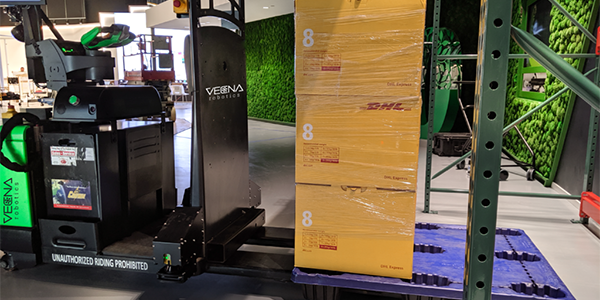 Found in News & Content, with a score of 7.78
September 27, 2021
…users of Vecna's hardware? Theobald: The Pivotal orchestration software is what made this possible. The system assigns work to robot fleets based on real-time demand, resource availability, and proximity, and it is constantly collecting performance data. Terabytes of data have gone back into the system and algorithms. With the idea of robotics as a service [RaaS], like software as a service, every single robot from Vecna Robots gets over-the-air updates. It isn't only new customers or new robots that get…
Page 1 of 4 pages.